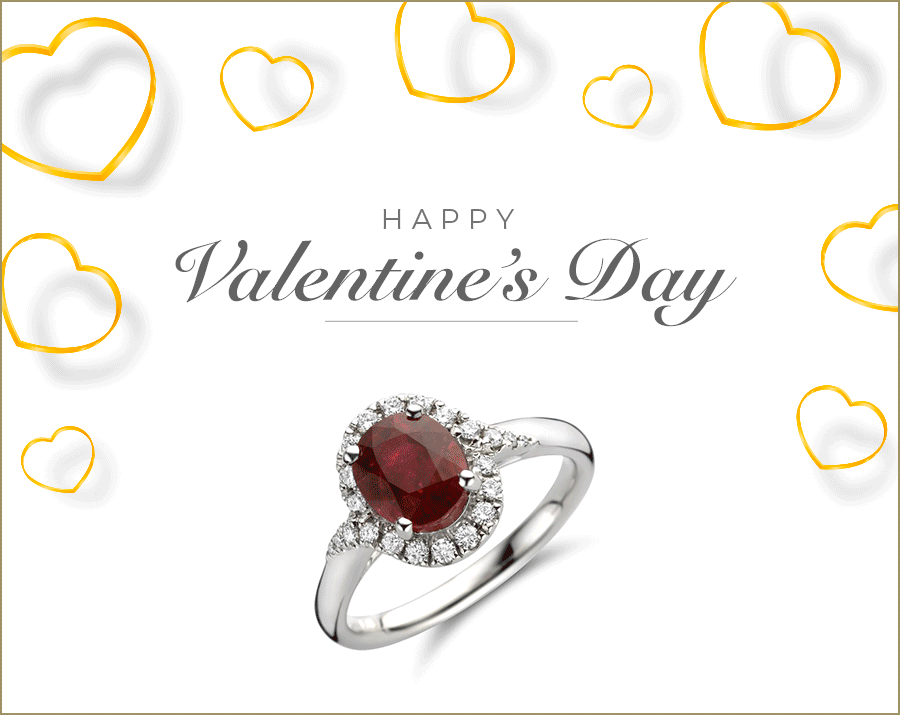 Rubies in the leading role!
Valentine's Day? Without a doubt the greatest celebration of love there is!
And what better excuse to make your sweetheart sparkle with a beautiful piece from the Haute Joaillerie jewellery collection by Tollet Joailliers.
Unforgettable and unique.
Since red is the colour of love, Tollet Joailliers turned to the radiant beauty of rubies to make this Valentine's Day extra special.
The glittering red ruby is a gemstone that brings every woman's own beauty to life.
To mark the occasion, Tollet has a selection of exquisite pieces featuring rubies and diamonds to choose from:
rings, earrings and pendants of unparalleled beauty.
Pure Passion
The teardrop or pear shape is a new trend in jewellery, and Saint Valentine approves.
Cut rubies play the leading role at the centre of these pieces, playfully encircled by diamonds.
Symbols of love
What will you give her this Valentine's Day?
A piece of timeless jewellery with rubies radiating fiery passion in the leading role…
Captivating contrast
The warm glow of the ruby contrasts with the cool white gold and diamonds
for two beautiful rings with different looks.
Love is king
Valentine's Day is the perfect excuse to go the extra mile with these pendants and chains
that reflect the strength of your love, with the warm colour of rubies in the leading role.
For every outfit, for every occasion.
Multicoloured and impossibly alluring
---
The prices indicated may change since the publication of this newsletter.
STAY UP-TO-DATE.
Be the first to receive the latest news about TOLLET.
When you tick the box above, you accept that the email address extracted from this form will be used and processed according to our data protection policy [ https://www.tollet.com/en/privacy-policy/ ], to enable you to receive the latest news from Tollet. We will NEVER pass on your personal information to third parties for commercial ends.