The magic of jewellery
Without them life would be lacking in charm and light.
At Tollet we love them all: our own home-made jewellery, designer jewellery, creations by major jewellery manufacturers, major Parisian or Italian names, ultra-feminine jewellery or jewellery for men, etc… with diamonds, precious stones, and fine coloured stones.
Must Have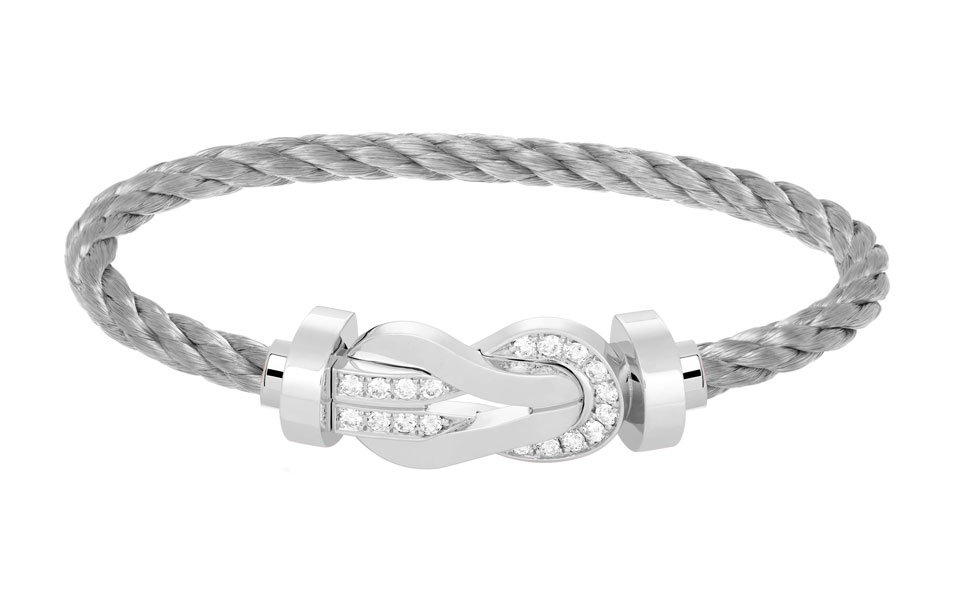 FRED
Bracelet 8°0
A symbol of eternity, eternal love or a lucky figure of eight? Feel free to interpret the talisman bow that adorns the new FRED bracelet whichever way you want. The famous Parisian jeweller has created generous curves to dress the wrists of a future classic. Pronounced 'eight degrees zero'
White gold with diamonds.
ref: 0B0100-6B0109
DINH VAN
Le Cube Diamant
360° dazzling view. A cube with patterns on all four sides has allowed dinh van to play yet again with geometry. The concept enables the light to circulate freely and highlight the diamond. The collection is currently being enhanced with new luminous pieces.
Solid XL bracelet in white gold and diamonds.
ref: 308325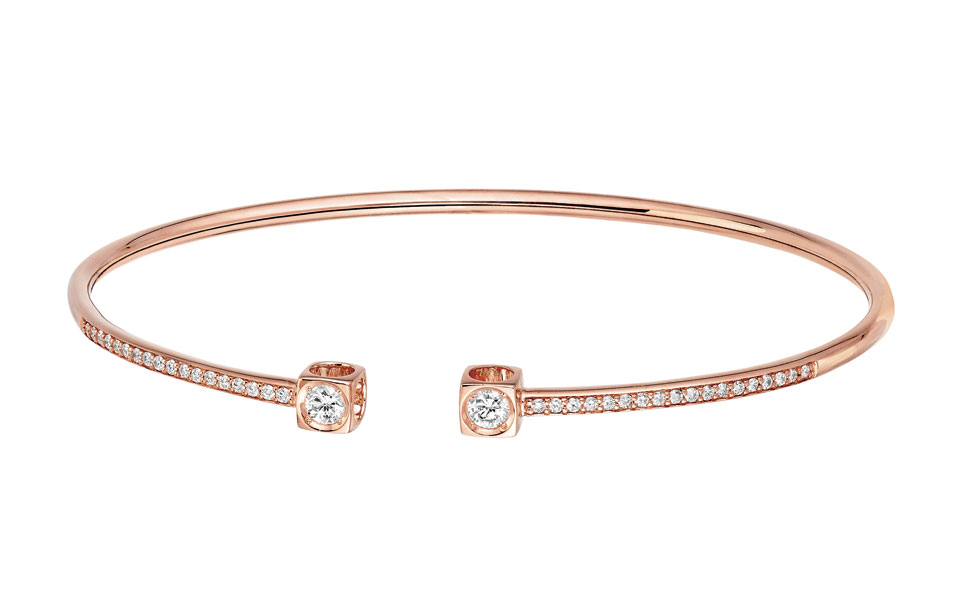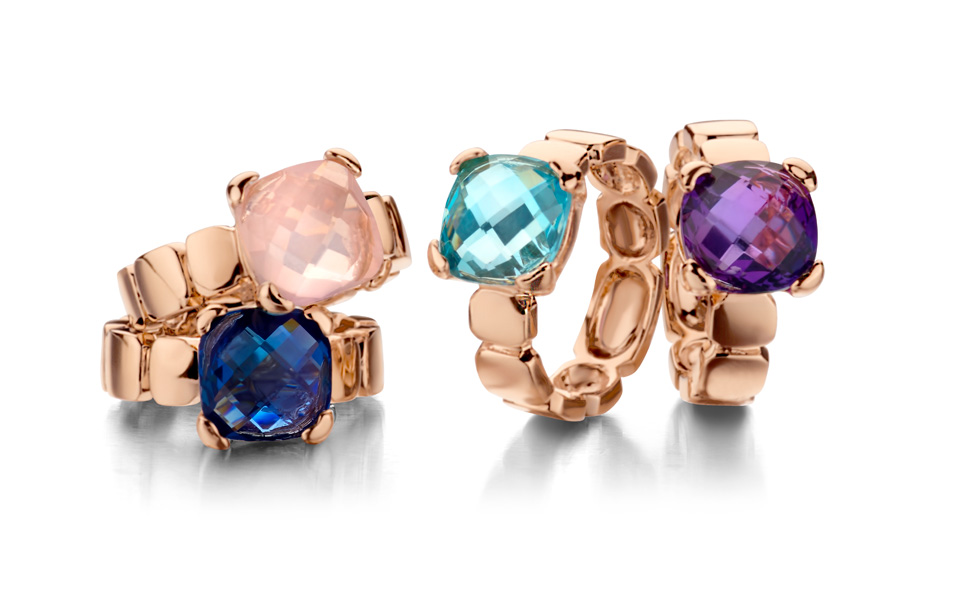 Gianfranco Mazurri
SCRUMPTIOUS SQUARES
Square Mineral rings in 18-carat rose gold, rose quartz, amethyst, London Blue or Sky Blue topaz.
Gianfranco Mazurri.
MESSIKA
MyTwin Collection
Messika has audaciously reinvented a great classic in the world of jewellery: the 'Toi et Moi'. Its originality lies in presenting two different sizes of diamonds in a sparkling duo. The scintillating sensuality of a pear-shaped diamond contrasts with the hypnotic structure of an emerald-cut diamond. Double proof that opposites attract.
My Twin ring, white gold and diamonds.
ref: 6471W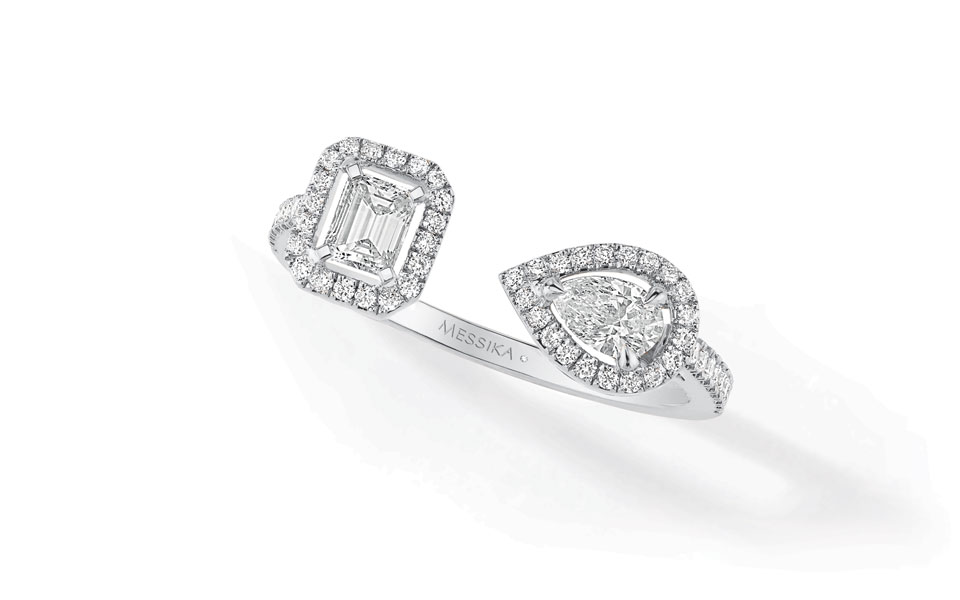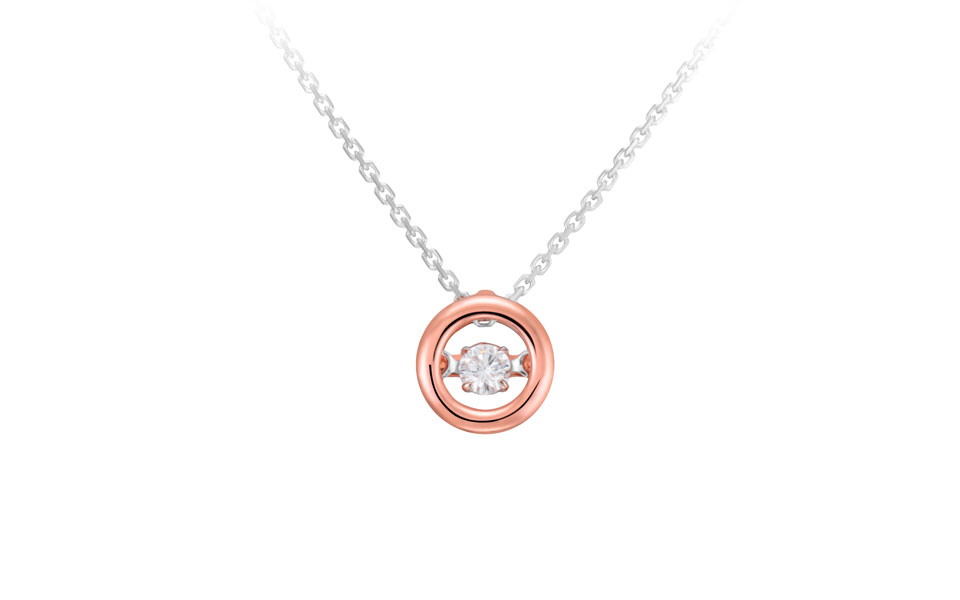 GAREL
Dancing Stone
The solitaire: a completely modern trend. Garel offers us this interpretation that combines high-level technique, pure creativity and an accessible price. These are the brand qualities of one of the rare French jewellery manufacturers.
Dancing Stone Necklace, white and rose gold, set with a brilliant-cut diamond.
ref: 44kf10br-45
BIGLI
Mini Sweety Collection
Delicate, curved shapes, a magically enticing stone and 'Signature' diamond: 100% Bigli. In the space of 20 years, the Belgian brand has succeeded in making beauty its trademark. Mini Sweety is now the iconic line with jewellery of an exquisite simplicity. And so yummy they all look good enough to eat.
Mini Sweety Pendant.
ref: 20H51RRUTMPBI/45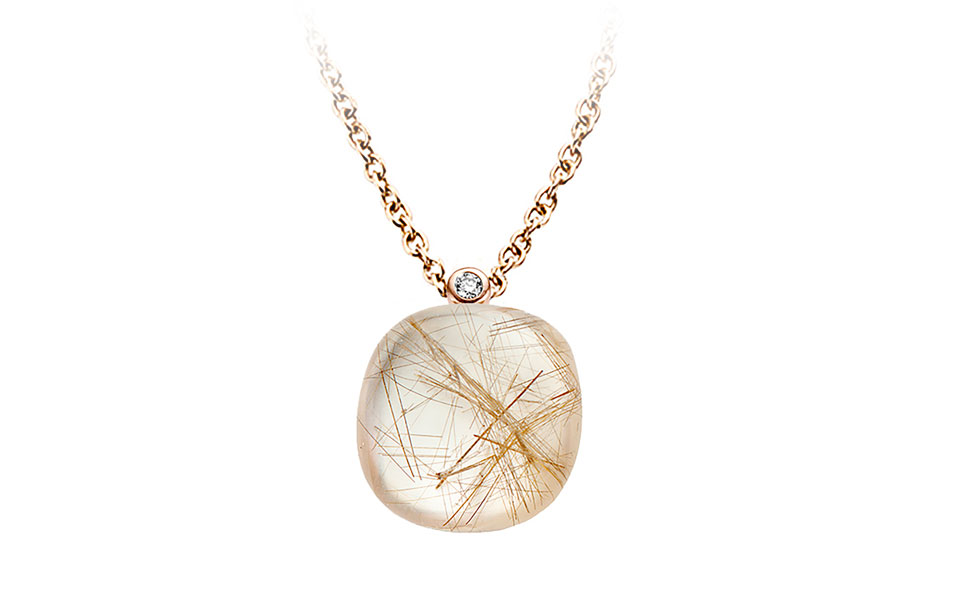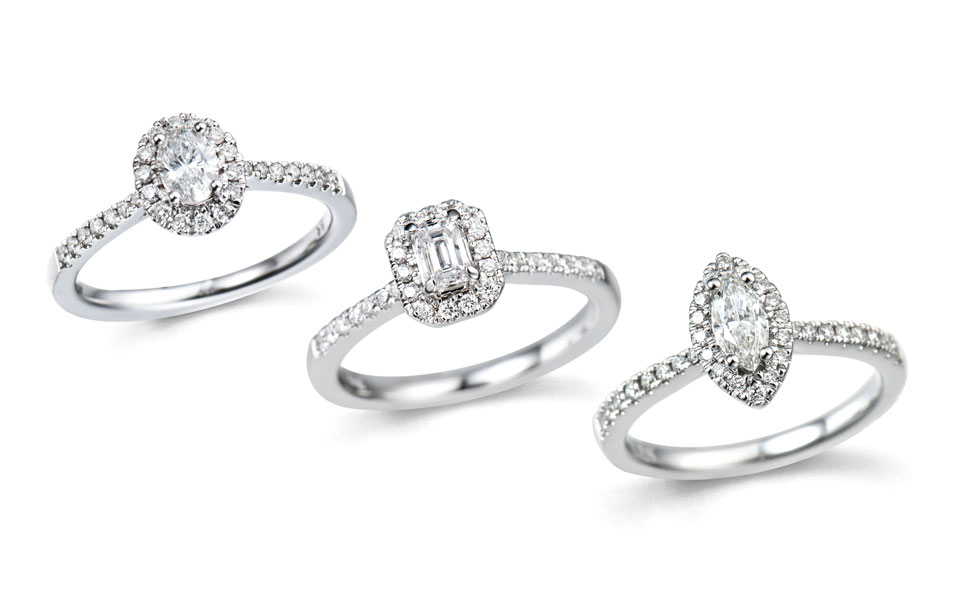 CONFIDENCE
Exclusive Tollet Joailliers Collection
Enter into our confidence in total confidence : Tollet Joailliers creates engagement rings like none other. Young, modern and affordable, they express a love of originality. Each has its own shape of diamond: marquise, oval or emerald-cut.
Confidence Solitaires, white 18-carat gold and diamonds.
CHAUMET
JEUX DE LIENS
The jeweller's art of Chaumet has created pieces of jewellery with emotional appeal. Their message of affection sparkles twice as brightly when two gold links meet and cross in the light of the diamonds. As playful as they are symbolic, the Jeux de Liens pieces embody what unites a couple, seals their encounter and draws their destiny closer.
Jeux de Liens pendant in 18-carat rose gold, set with brilliant-cut diamonds.
ref: 082216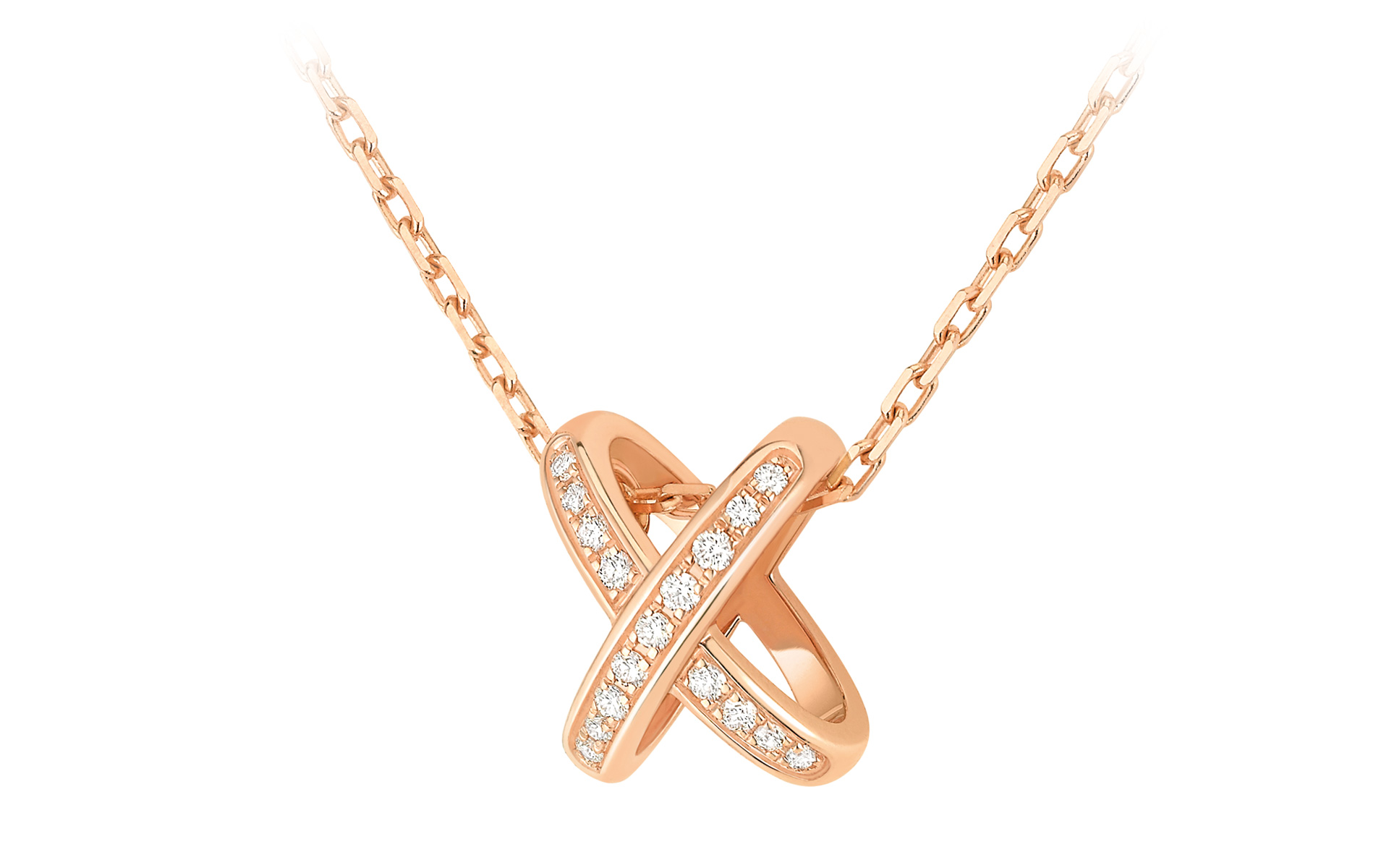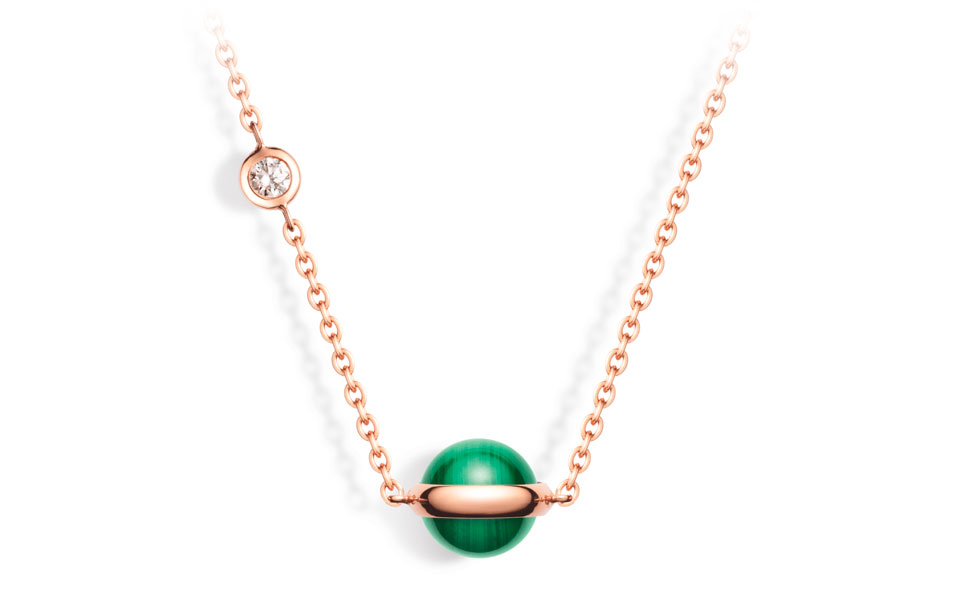 PIAGET
New Possession Collection
Come and admire and covet this new collection in the Piaget Space right in the heart of our flagship boutique. Pendants, bracelets and earrings shimmer with the colours of the myriad of stones: the dark blue of lapis lazuli, the midnight blackness of onyx, intense green of malachite, coral red of carnelian, the azure blue of turquoise. All in light and mischievous spheres.
Possession Pendant, pink gold, diamonds and malachite spheres.
ref: G33PB300
---
All details shown on the www.tollet.com website, including prices, are provided for information only and may be subject to change after appearing on line.