The reopening,
oh... so colourful !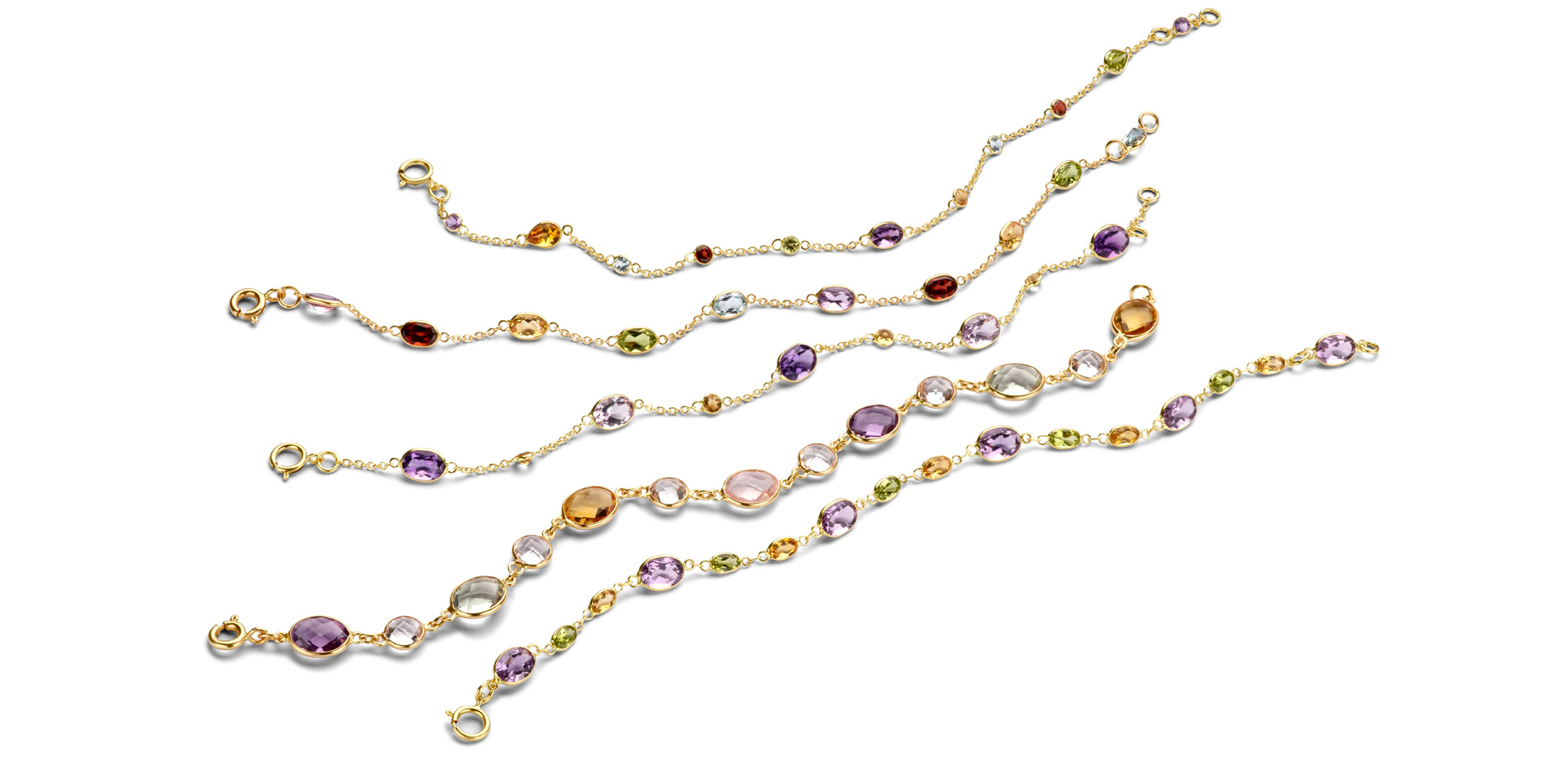 At long last, the time has come to reopen
the beautiful jewel cases that are our shops.
For you and with you.
Our impatience to see you again has not stopped us from preparing patiently for this reopening.
In Brussels City, Woluwé and Waterloo, our shops have pulled out all the stops to give you an even better welcome.
And, of course, very safely.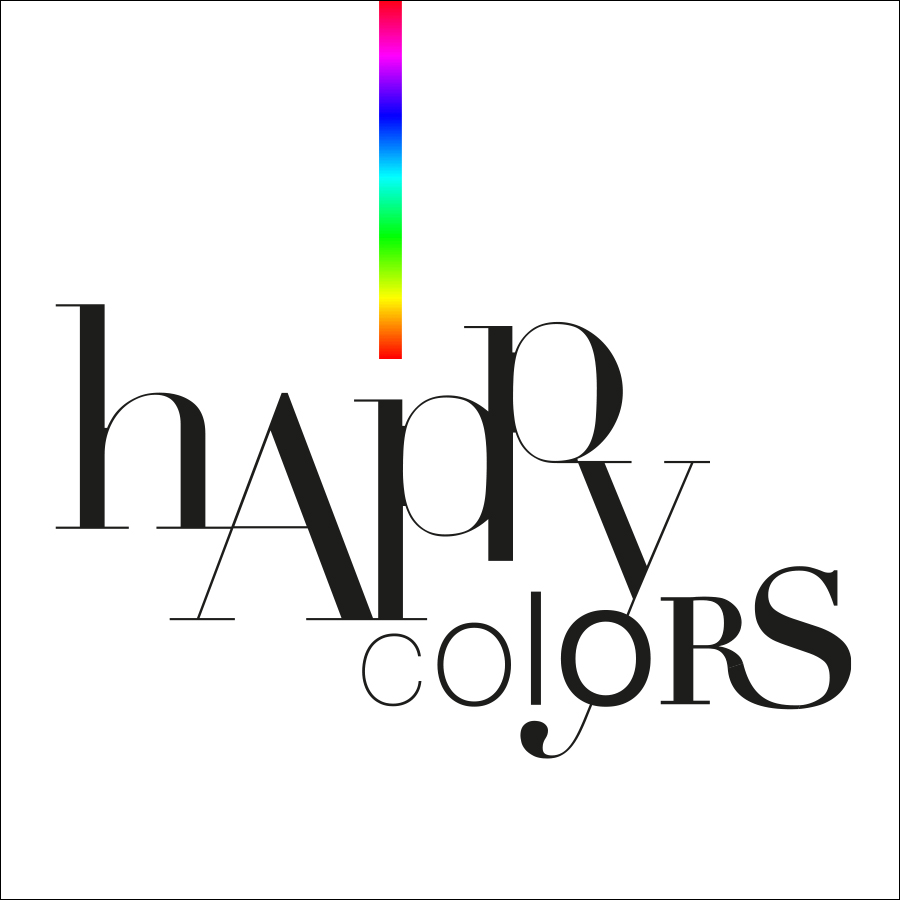 Colours,
what a joy !
Meanwhile, we're inviting you to discover our new HAPPY COLORS collection. Fresh, graceful, optimistic!
Lovely to give as gift, to treat yourself to and to wear, it sparkles with chromatic joy and opens up the wonderful world of gemstones to each and every one. No longer making do with just dreaming, that's the HAPPY COLORS spirit!
---
HAPPY COLORS :
a fancy for jewellery 'sweeties', the mischievous lustre of acid drop-coloured semi-precious stones
---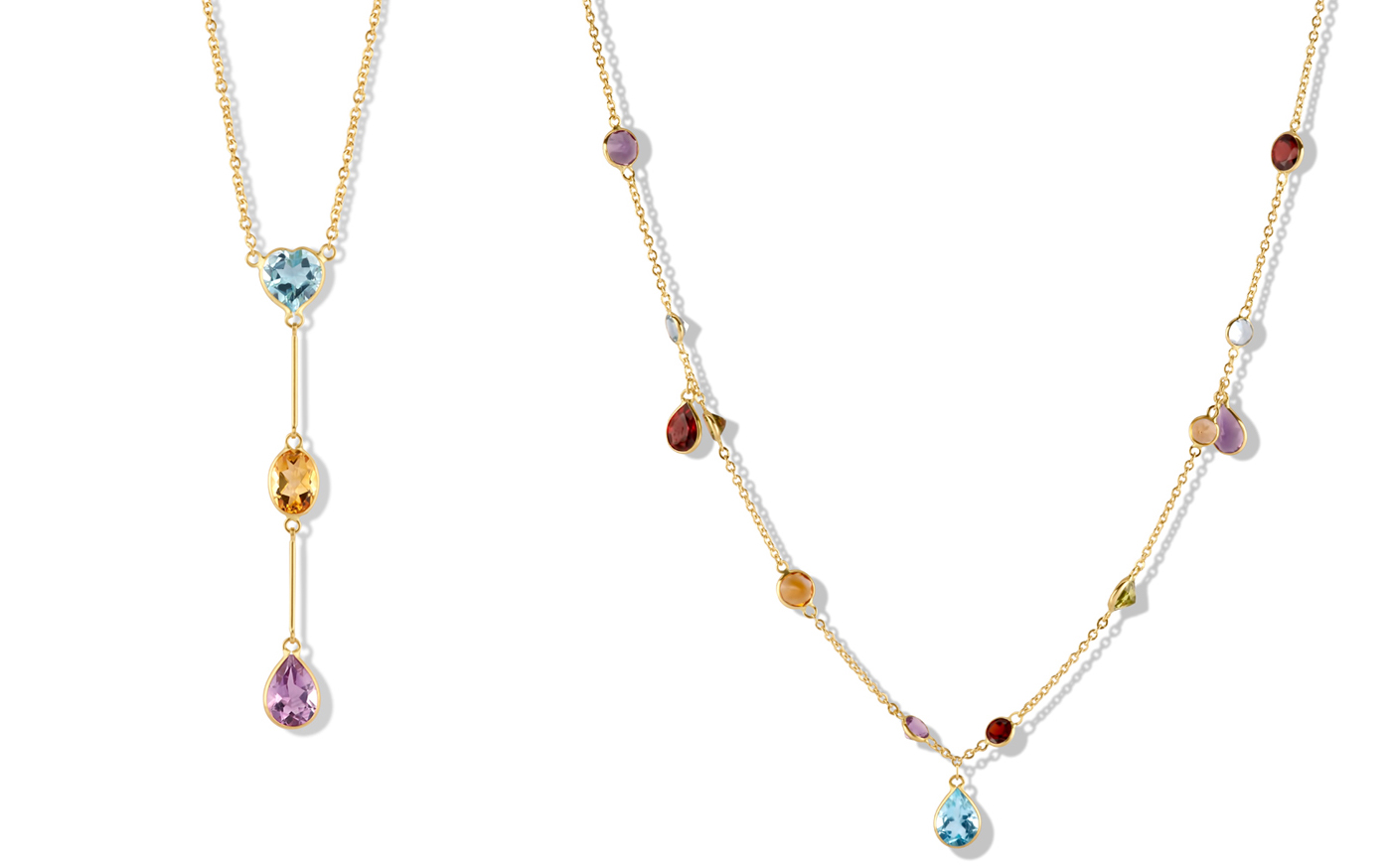 Necktie necklace in rose gold with a succession of blue topaz, citrine and amethyst (650 €).
This cheerfully multicoloured long chain in rose gold
holds a series of its semi-precious stones around a blue topaz (750 €).
---

Cabochons in abundance!
Bangle in rose gold crowned with an amethyst and a rose quartz (790 €),
rose gold and yellow gold rings mounted with a rose quartz (625€) and a smoky quartz (625 €).
---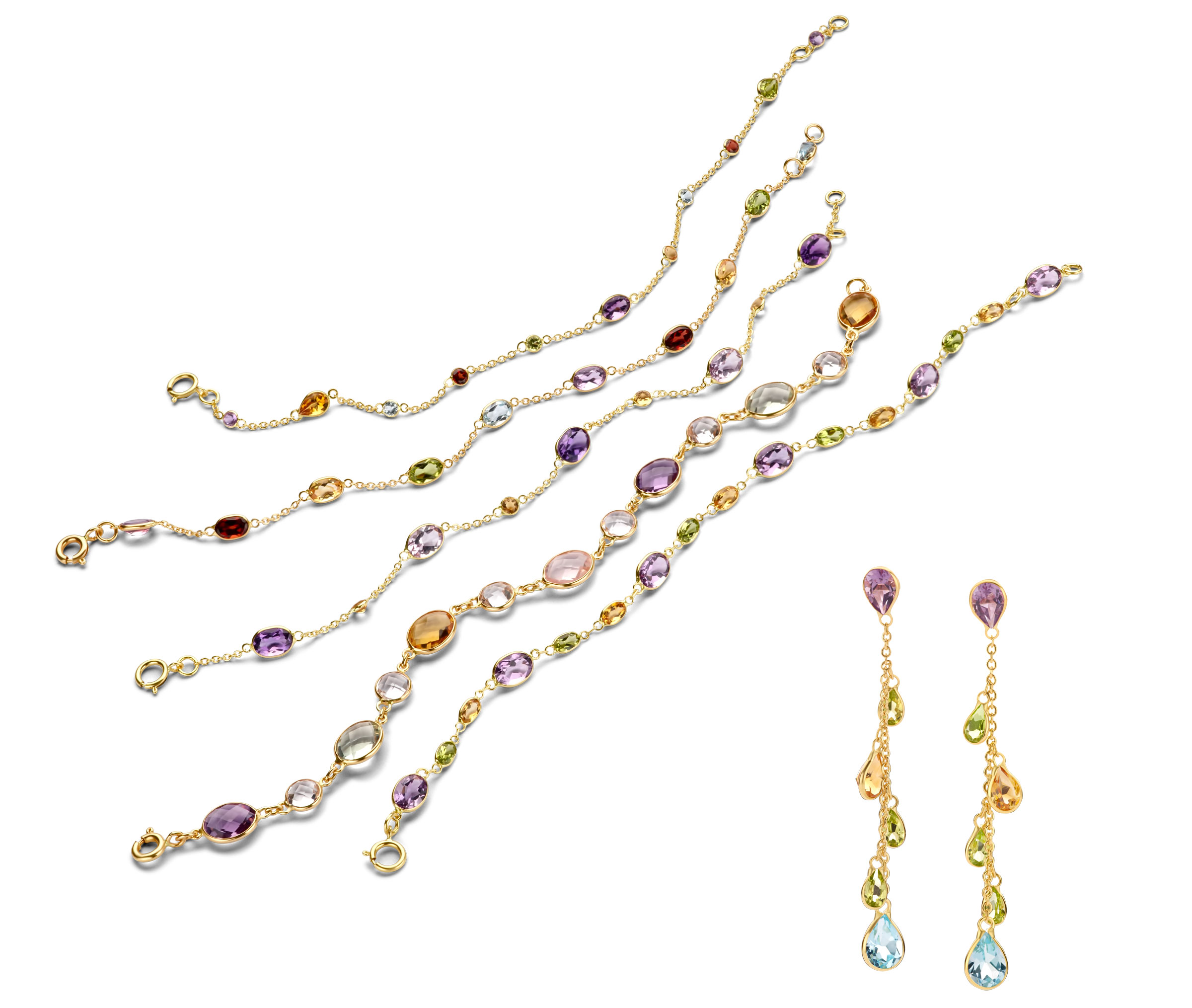 Fine bracelets in yellow gold and strings of mauve and green amethyst,
citrine and blue topaz pastilles (from 295 €).
Delicate and ethereal: drop earrings in rose gold with amethyst,
green amethyst, citrine and blue topaz droplets (360 €).
---
HAPPY COLORS :
timeless elegance of royal blue sapphires
---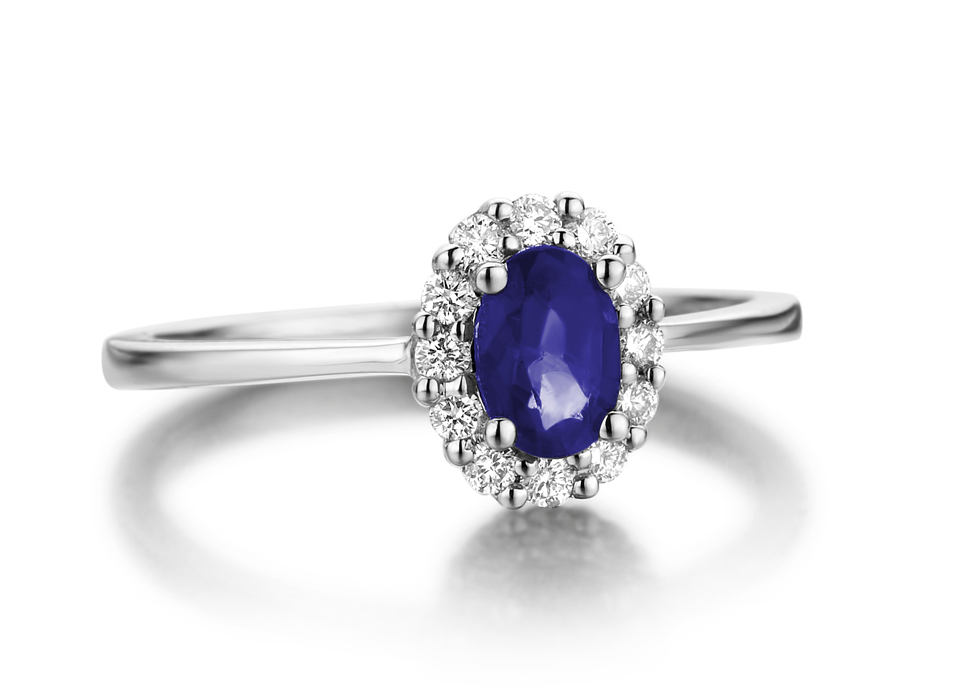 White gold ring, mounted with an oval-cut sapphire
and a circle of diamonds (1,100 €).
---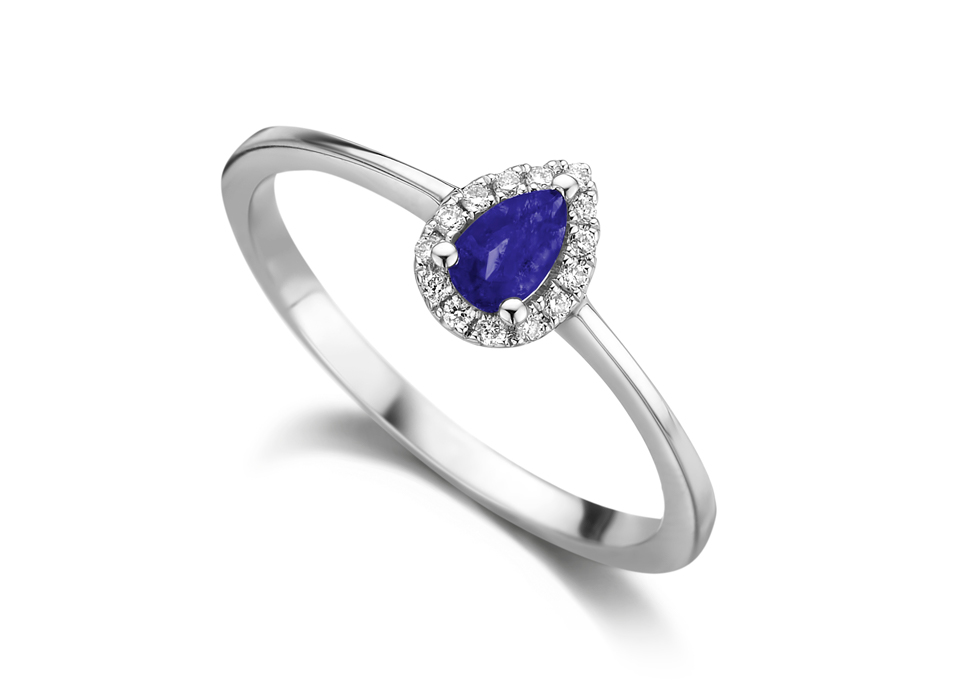 The finesse of a white gold ring band,
the gracefulness of a pear sapphire encircled with diamonds (590 €).
---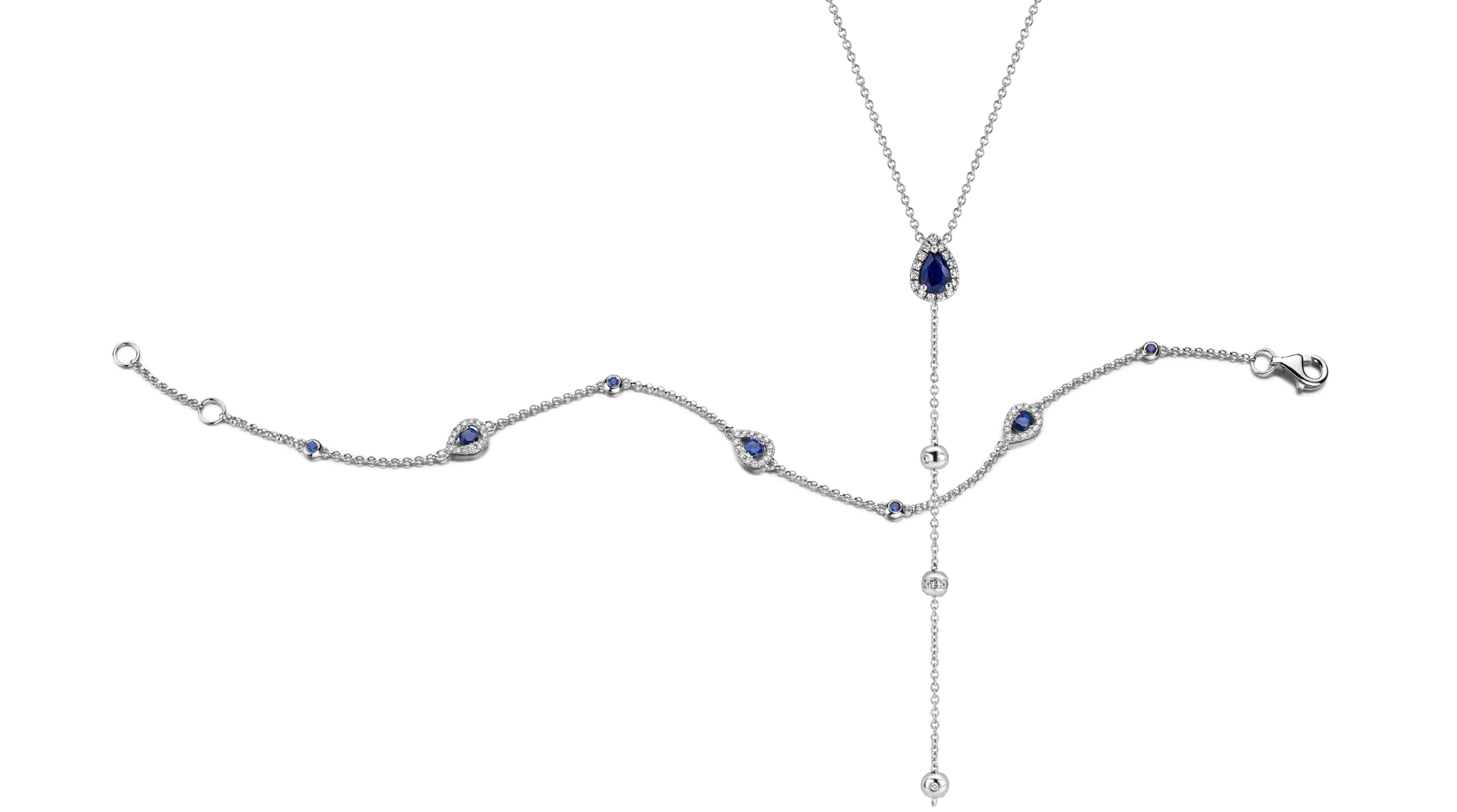 Pear Sapphires highlighted with close-set diamonds and round sapphires together with a white gold chain bracelet (1,100 €).
Super-stylish geometry of a necktie necklace.
Its white gold links capture a pear sapphire and gold balls encrusted with diamonds (1,290 €).
---
HAPPY COLORS :
green light for the luxury of emeralds
---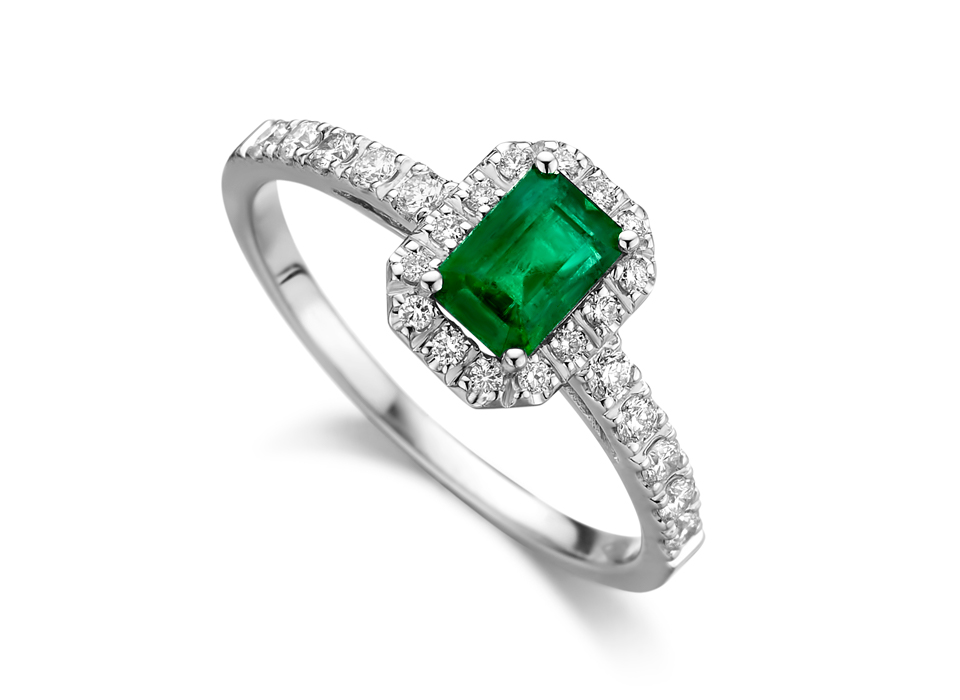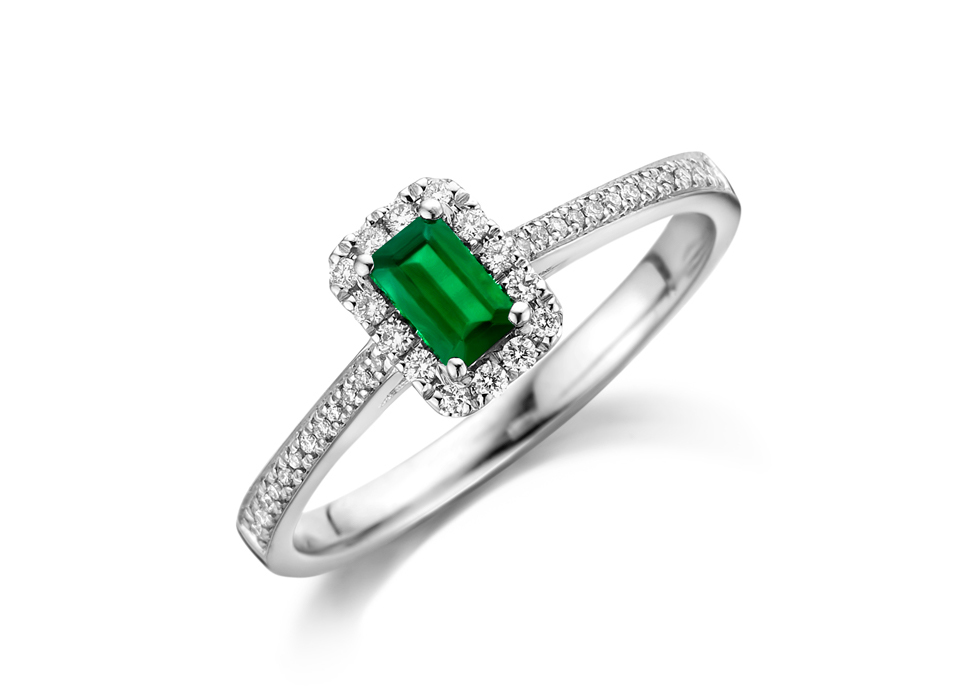 The limpid water of diamonds contrasting with the "green power" of the emeralds:
white gold rings (990 €, 1,650 €).
---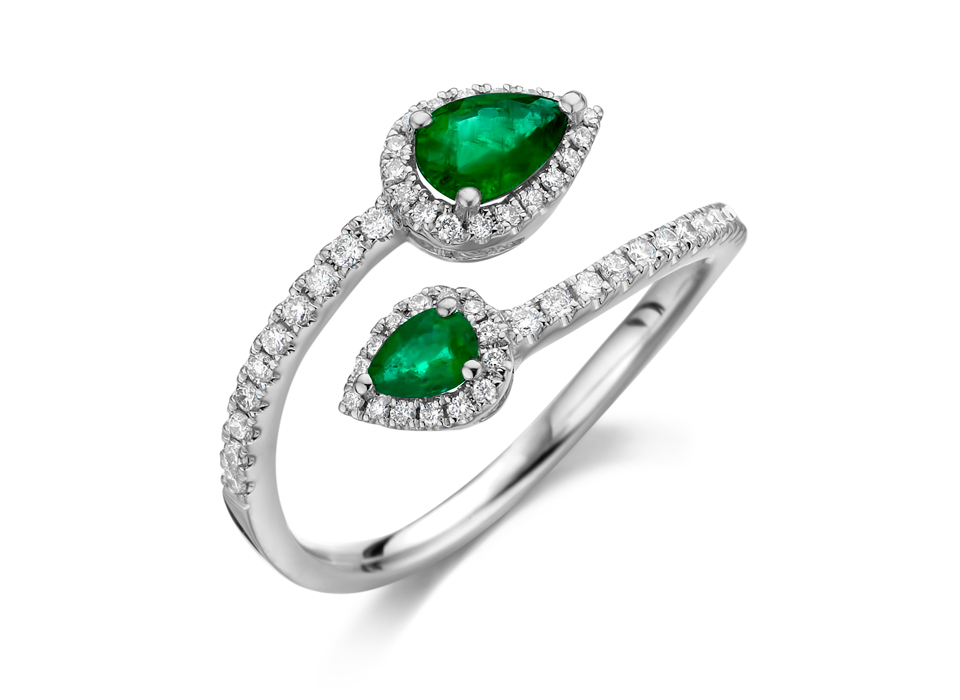 A symbol of love, "you and me" ring in white gold
and diamonds set with a pair of pear emeralds (1,420 €).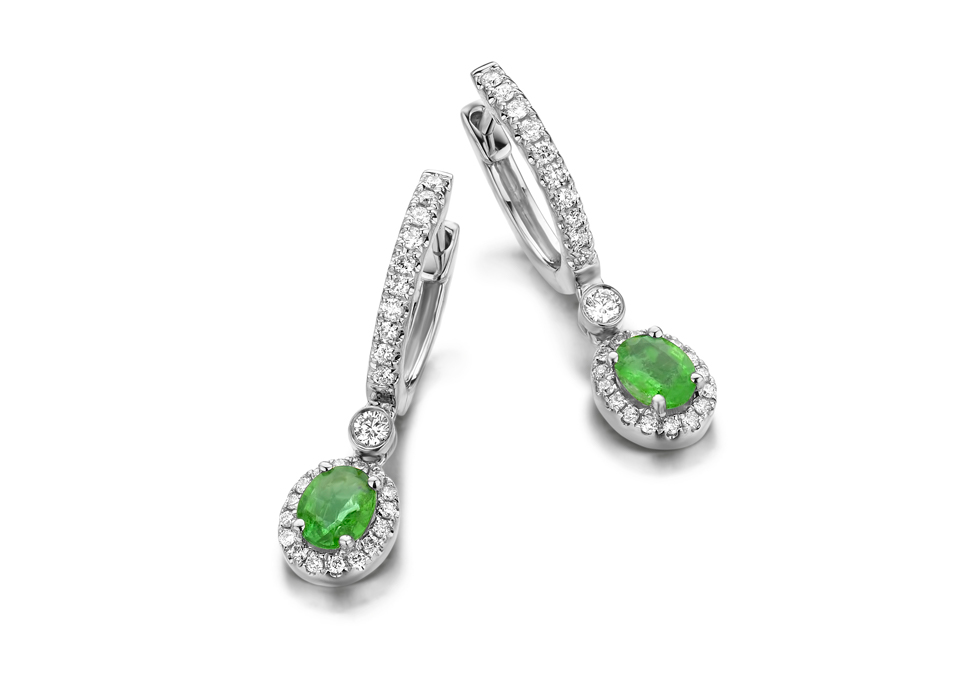 The almost fluorescent hue of two oval-cut emeralds creates the magic
of these white gold and diamond Creole hoop earrings (1,720 €).
---
Don't want to go anywhere yet ?
We completely understand.
Make the most of this new service now:
choose at home and take home delivery of the next piece of jewellery or watch you fall for.
Nothing could be easier: just explore our Website at your leisure, tell us your preferences by phone or via info@tollet.com and a trusted delivery firm will deliver your purchase to your door. At a time to suit you …
Any questions or need any information? Then, please don't hesitate to call us: our teams will be pleased to assist you as professionally as always.
---
STAY UP-TO-DATE.
Be the first to receive the latest news about TOLLET.
When you tick the box above, you accept that the email address extracted from this form will be used and processed according to our data protection policy [ https://www.tollet.com/en/privacy-policy/ ], to enable you to receive the latest news from Tollet. We will NEVER pass on your personal information to third parties for commercial ends.