The Tollet Jewellers Woluwé boutique
has been transformed into a showcase of light
Today, Tollet Jewellers are pleased and proud to present to you their brand new boutique in the heart of the Woluwé Shopping Center.
There's a dazzling white setting awaiting you there. What could be a nicer way of discovering and succumbing to our collections of jewellery and watchmakers' brands? Let's start the guided tour …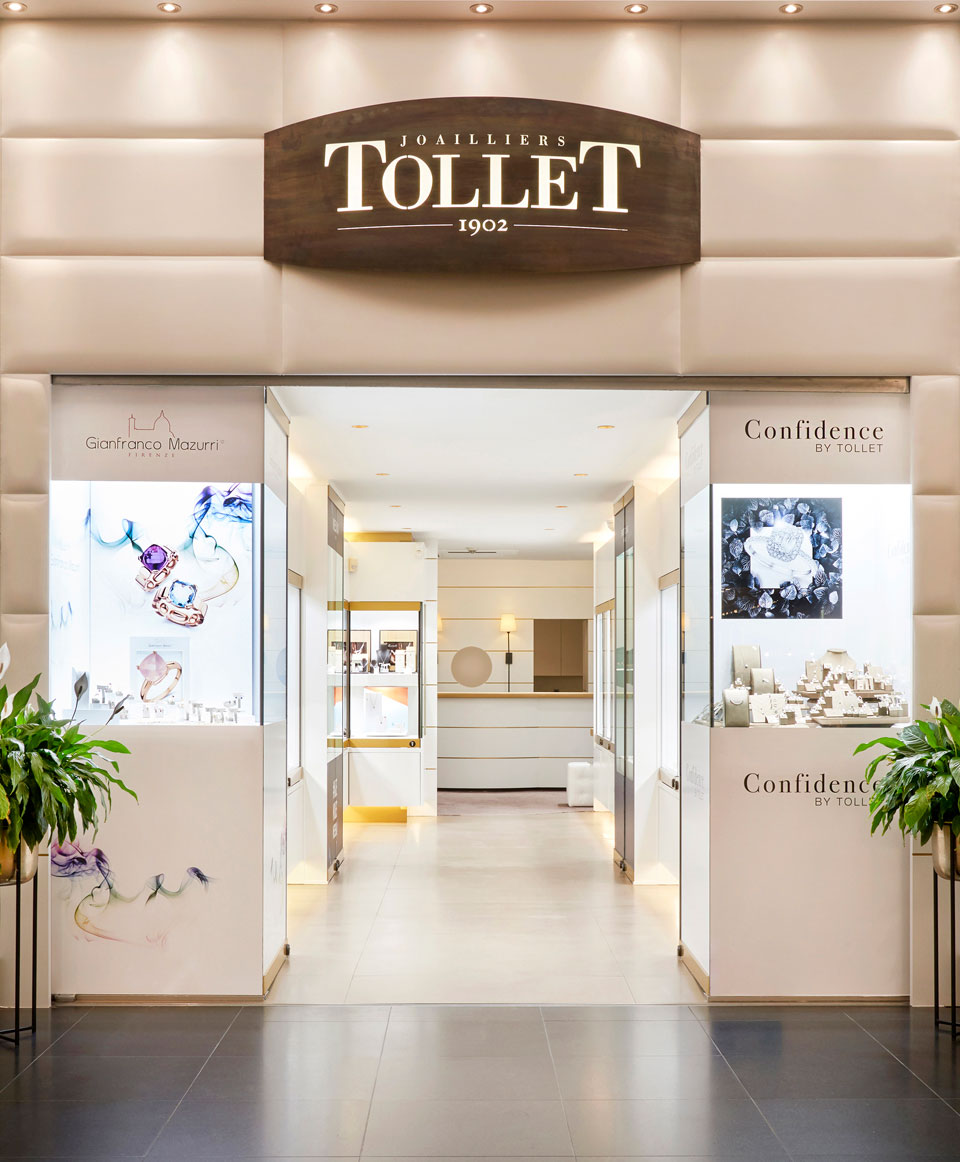 First impressions
The elegant brightness of the façade greets our visitors and sets the tone right from the entrance door. The gallery of interior display cabinets follows on, radiating light. In them, our star brand names sparkle: Fred and his new 'Pretty Woman' collection, the Confidence by Tollet line entirely dedicated to diamonds, Messika Paris, Breitling, TAG Heuer and more.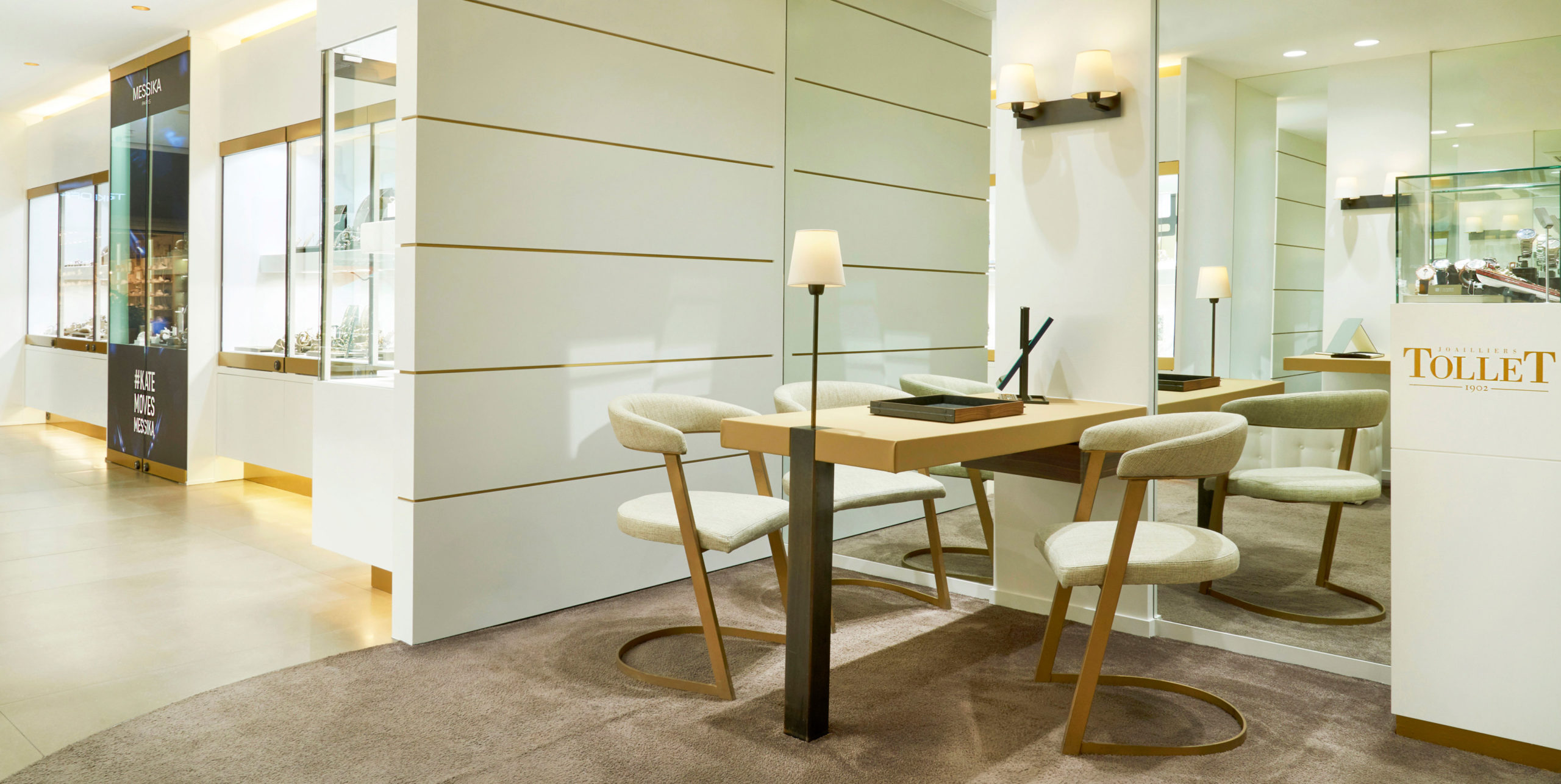 Luxury interlude
Even better than a makeover, a whole new atmosphere! The immaculate walls, tone-on-tone furniture and polished lighting are the very essence of freshness, comfort and calm.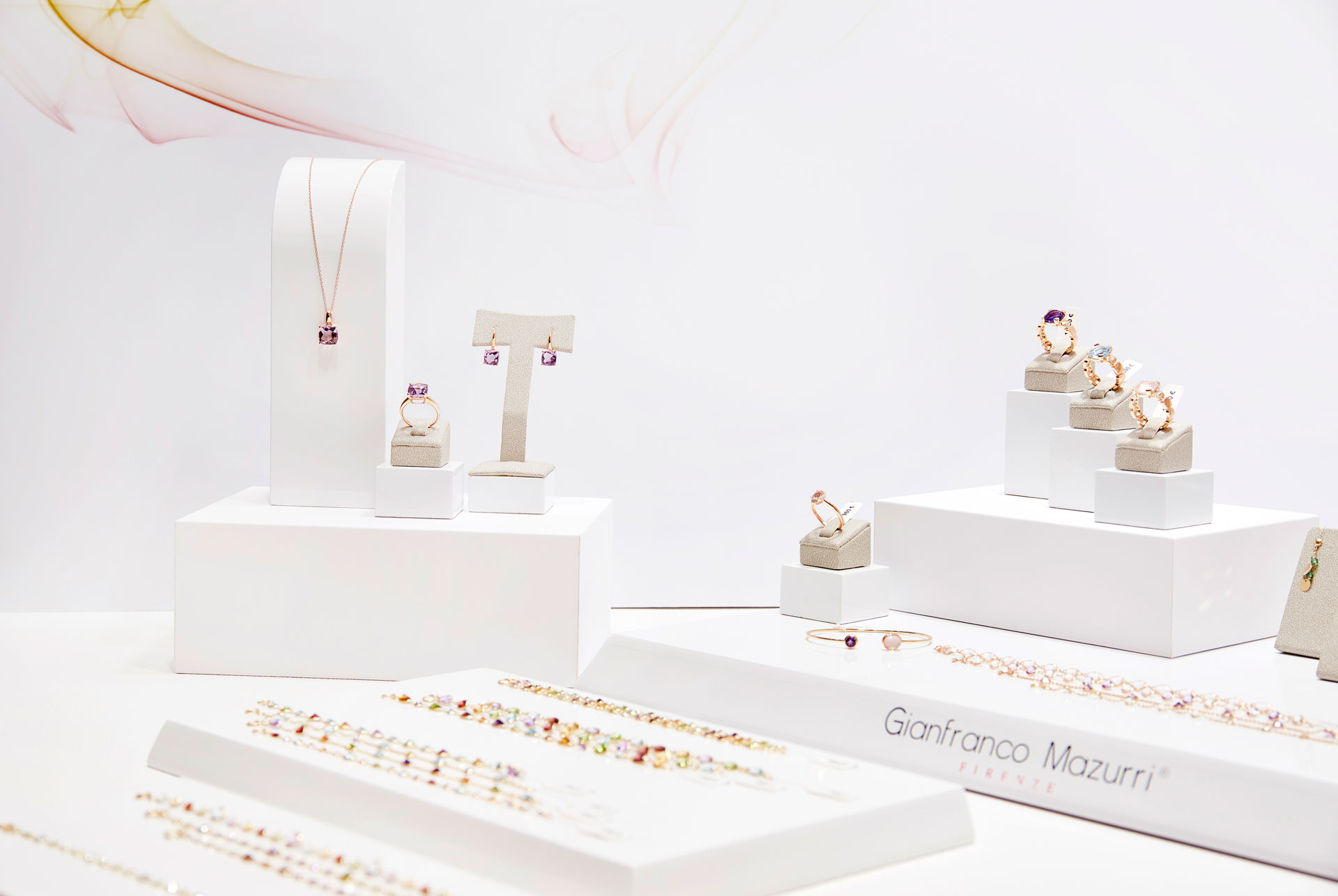 Highly exclusive
Avanti, coloured stones! The collections of Italian jeweller Gianfranco Mazzuri are shown off beautifully by the all-encompassing whiteness of the boutique.
Entirely exclusive to Tollet in Belgium!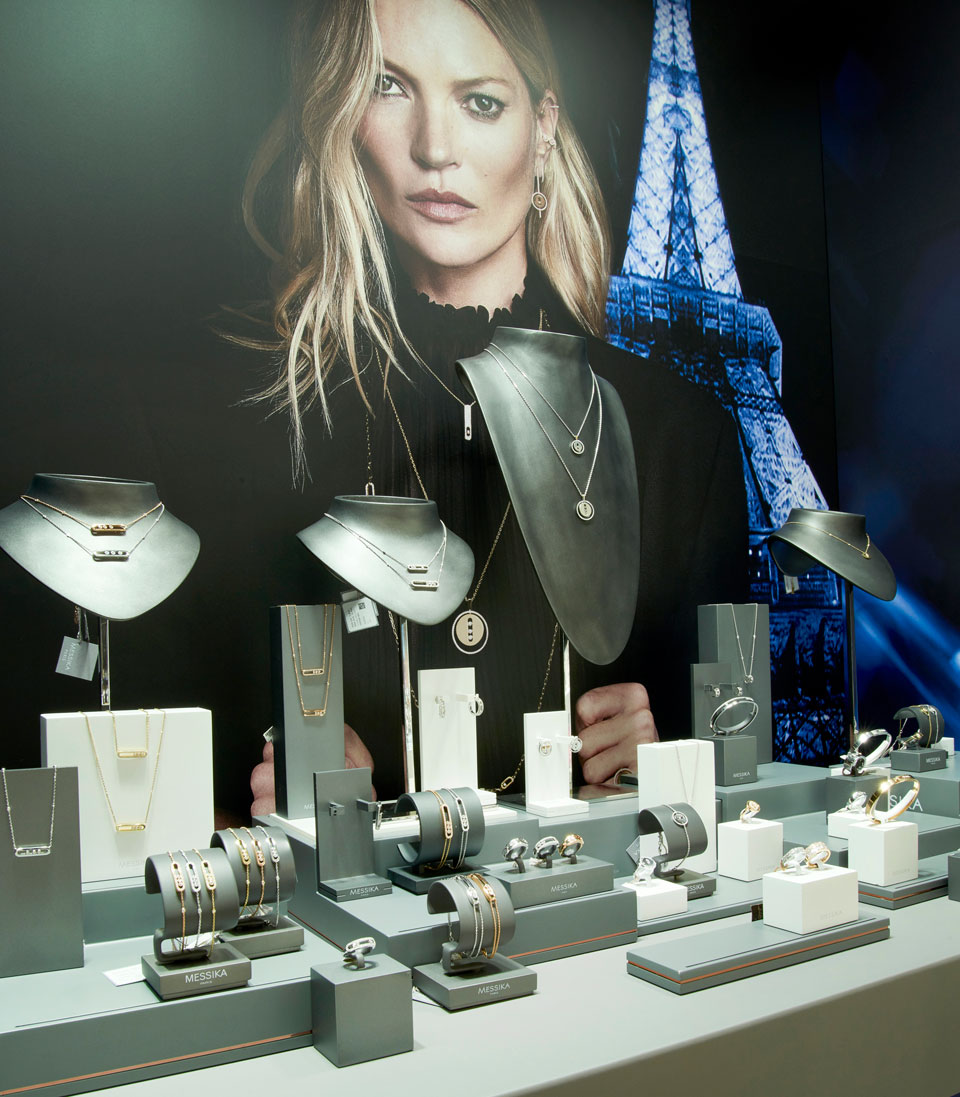 Multifaceted Messika
The Parisian house which invented the modern image of the diamond reigns over a "queen-sized" display cabinet. Its most iconic lines sparkle there: Move, Move Uno, Lucky Move and Lucky Move Color, where the talisman diamonds create stunning effects with coloured gemstones (lapis lazuli, turquoise, malachite, onyx, mother-of-pearl and others).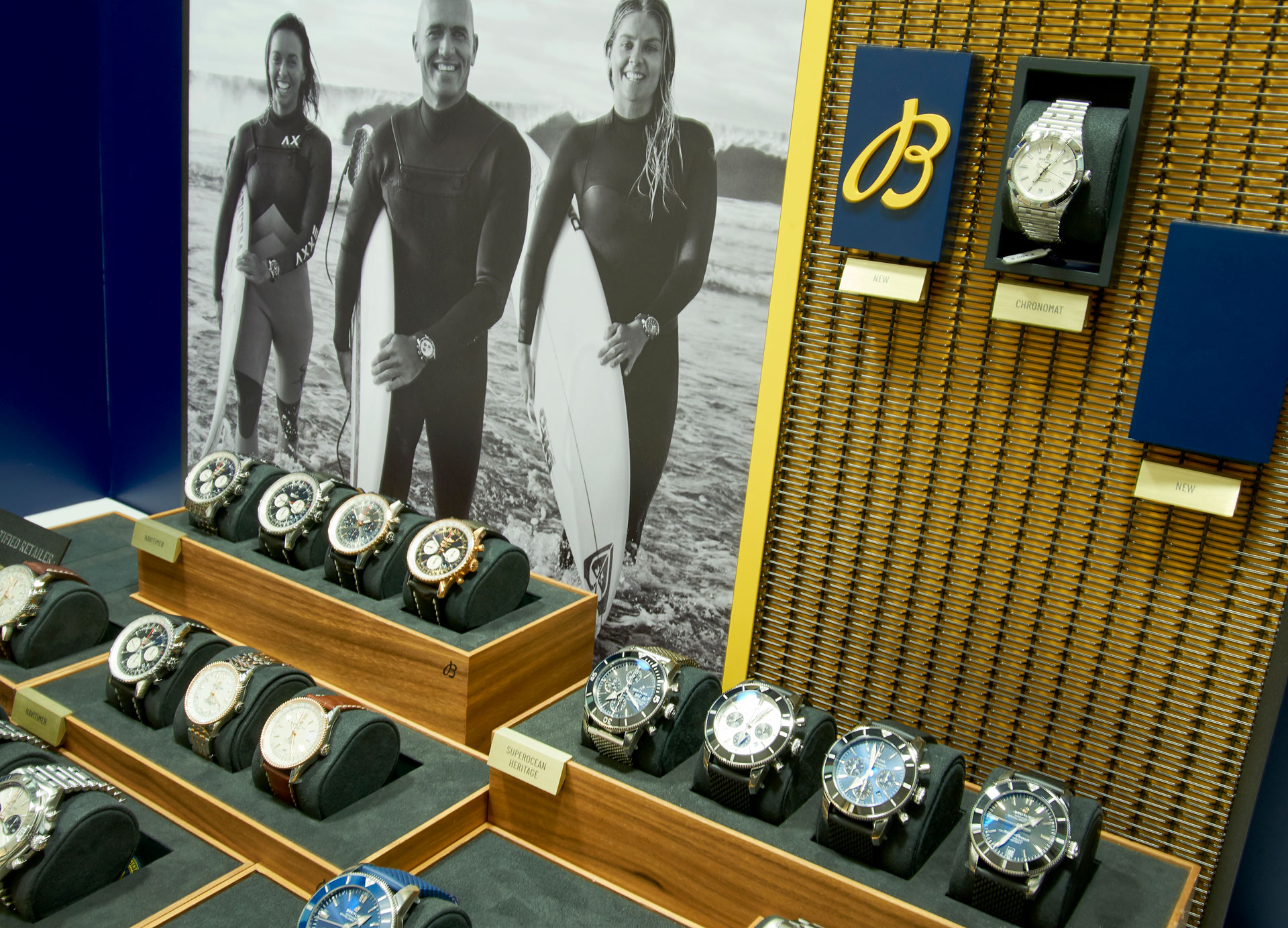 High profile for sporty wristwatches
The renovation of the boutique enables us to offer more extensive ranges of wristwatches. In the limelight: the dynamic collections and latest timepieces from Breitling and TAG Heuer.
We can't wait to welcome you to spend time enjoying a highlight in your day!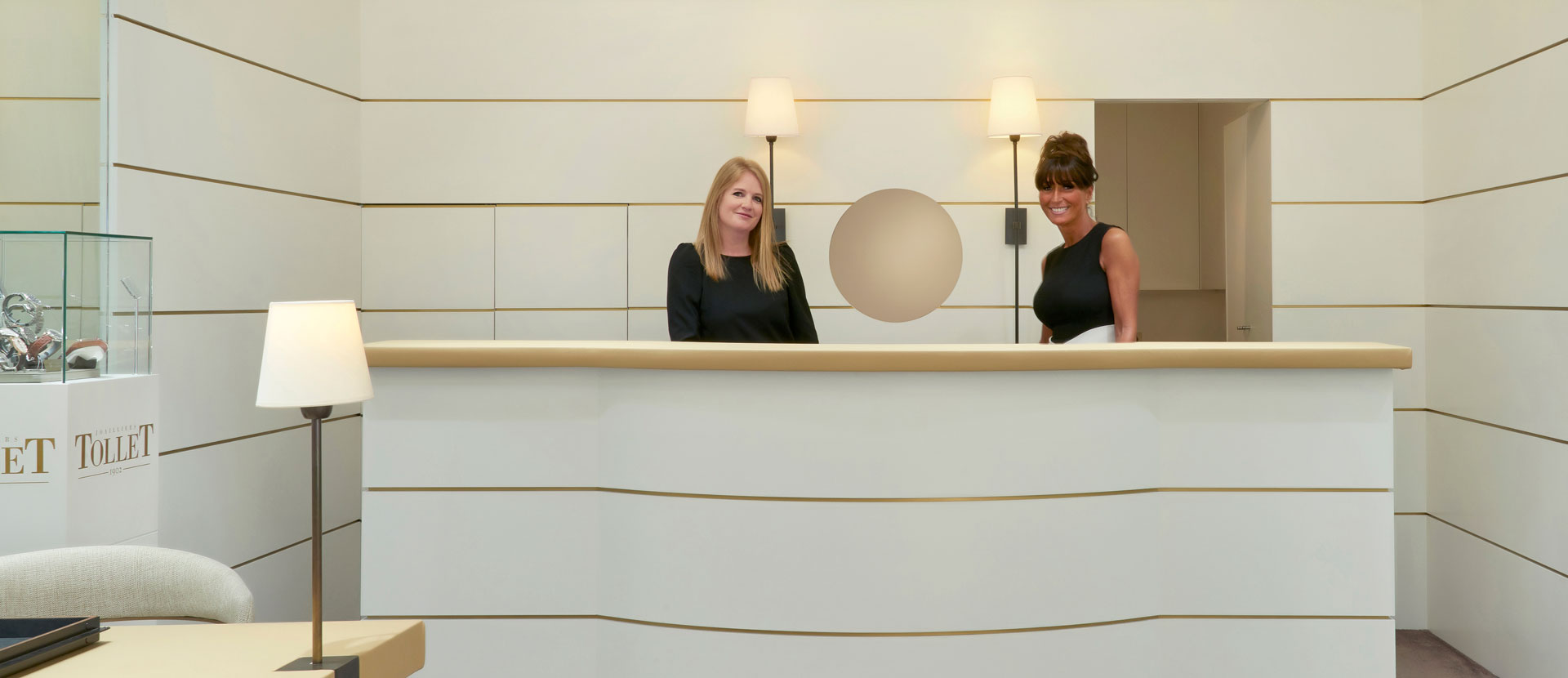 STAY UP-TO-DATE.
Be the first to receive the latest news about TOLLET.
When you tick the box above, you accept that the email address extracted from this form will be used and processed according to our data protection policy [ https://www.tollet.com/en/privacy-policy/ ], to enable you to receive the latest news from Tollet. We will NEVER pass on your personal information to third parties for commercial ends.