The first in Belgium, Europe and the world…
The prestigious Piaget company
has chosen a brand corner at Tollet to promote
its prestigious creations.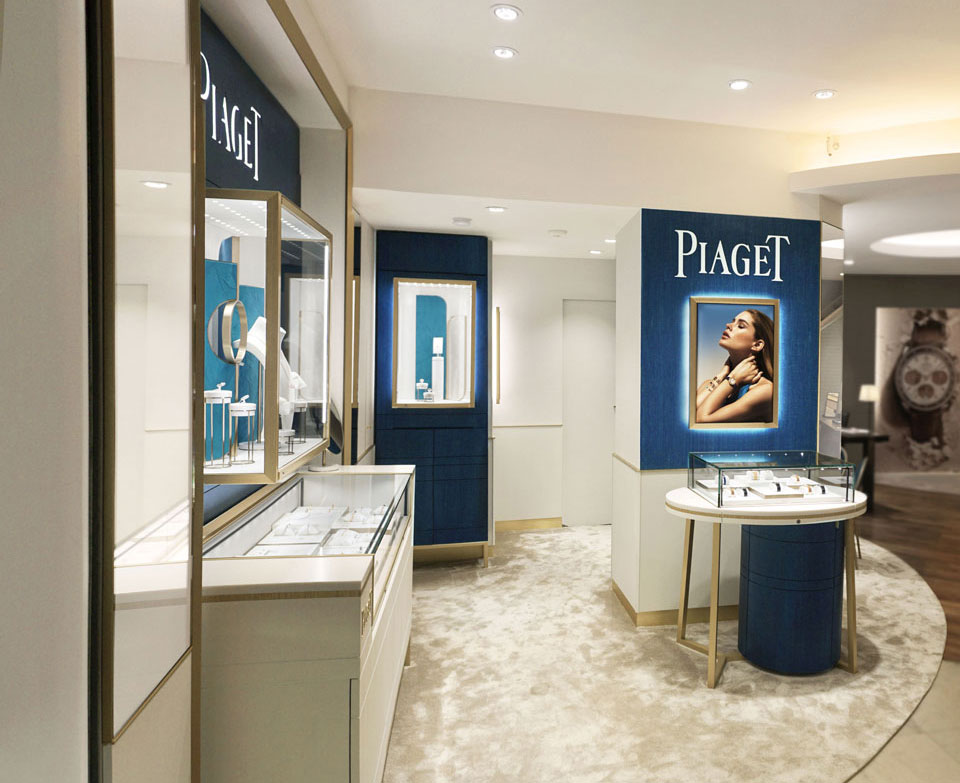 For more than 20 years a reciprocal trust has existed between Tollet and Piaget. The elegance and distinction of Piaget's creations have always found an ideal setting in Belgium. Today this long-standing loyalty has been rewarded with a very special privileged status:  the choice of this location for the first ever Piaget concept corner in the world. 
But good news never arrives in isolation. The Swiss company has decided to offer us – and specifically our flagship boutique in the heart of Brussels – the exclusivity for its jewellery collections for Belgium and Luxembourg. As well as a wide selection of its outstanding timepieces.
Piaget is first and foremost an advocate of style : visitors to 36 rue de Fripiers will be able to explore the different collections in the comfortable intimacy of a specially designated area where each detail, each colour and each element of decor reflect the characteristics of a world that is passionate about creativity. The teams of Piaget and Tollet have worked hand in hand to create a unique and perfectly harmonious microcosm.
A cocoon of luxury, refinement and total privacy. Please be our guest and make yourself at home!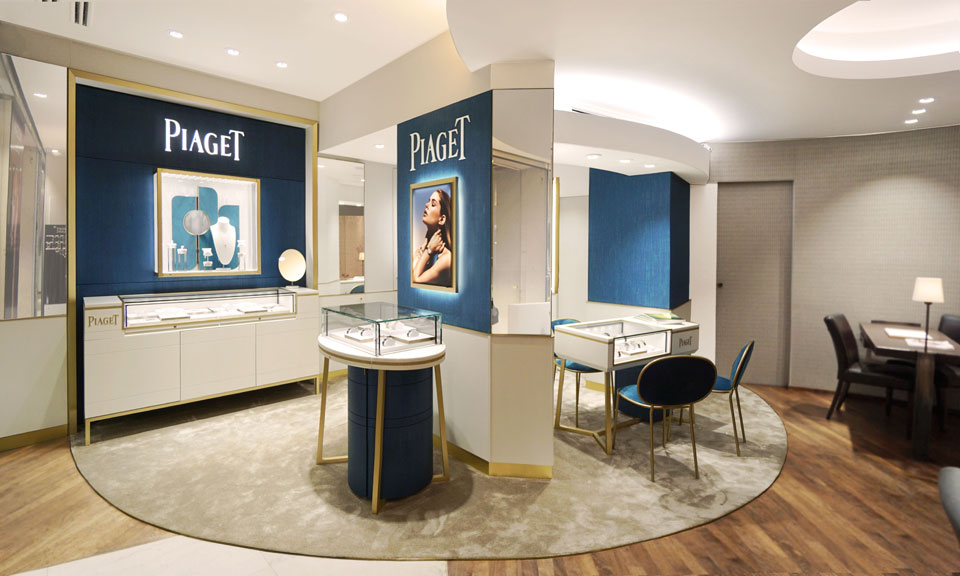 L'HEURE PIAGET :
he showcase, embossed with blue and light features, brings together a rich selection representing the watchmaking art of Piaget . High-precision movements, extra-flat timepieces, iconic models, jewelled watches, to name but a few.
L'ECLAT PIAGET :
the Possession collection! 25 years ago, the marriage of gold and a mobile ring was born and with it an icon in the world of jewellery. Each aspect of a woman's life can be expressed in the glitter of the diamonds or the energising colours of gemstones. Spheres of turquoise, malachite, lapis-lazuli, onyx or coral : the new Possession collection is a dazzling technicolour show.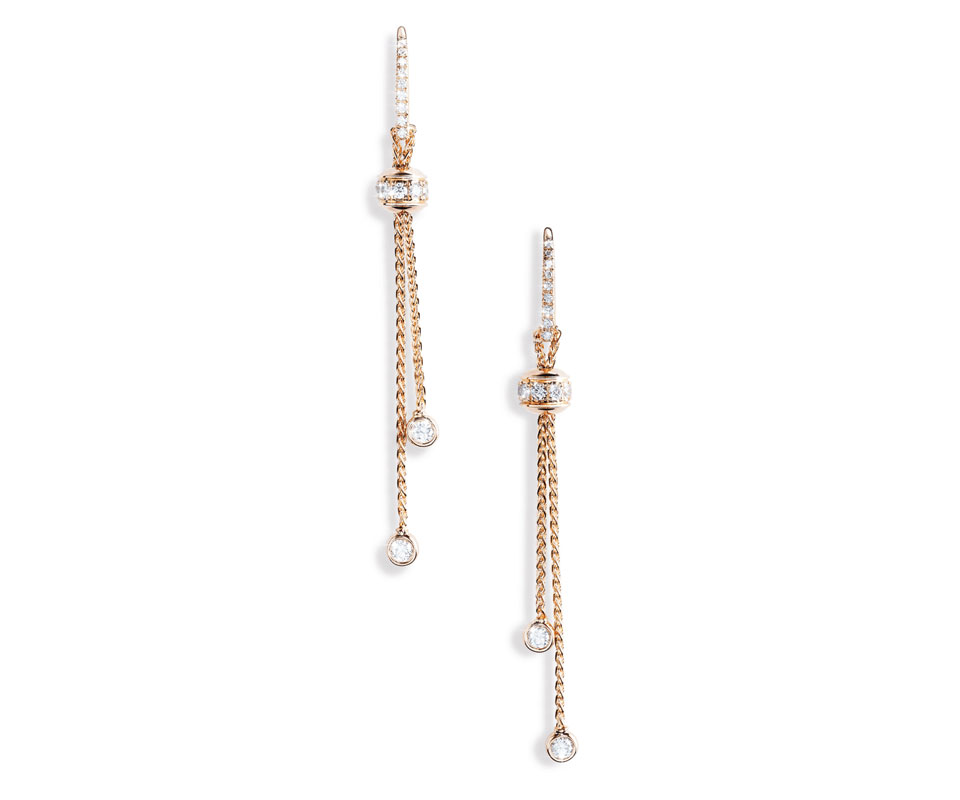 Possession collection
Ultimate elegance
Long Possession earrings in rose gold (G38PZ300 – € 7,850), Possession necklace and bracelet in white gold inset with diamonds (G33P0092 – € 2,130 and G36PV500 – € 12,700).
---
Possession collection
A passion for colours
New Possession talismans: necklace, delicate chain bracelet and emblematic rose gold ring adorned with bright green malachite (G33PB300 – € 1,720, G36PB718 – € 1,220 and G36PB115 – € 6,400).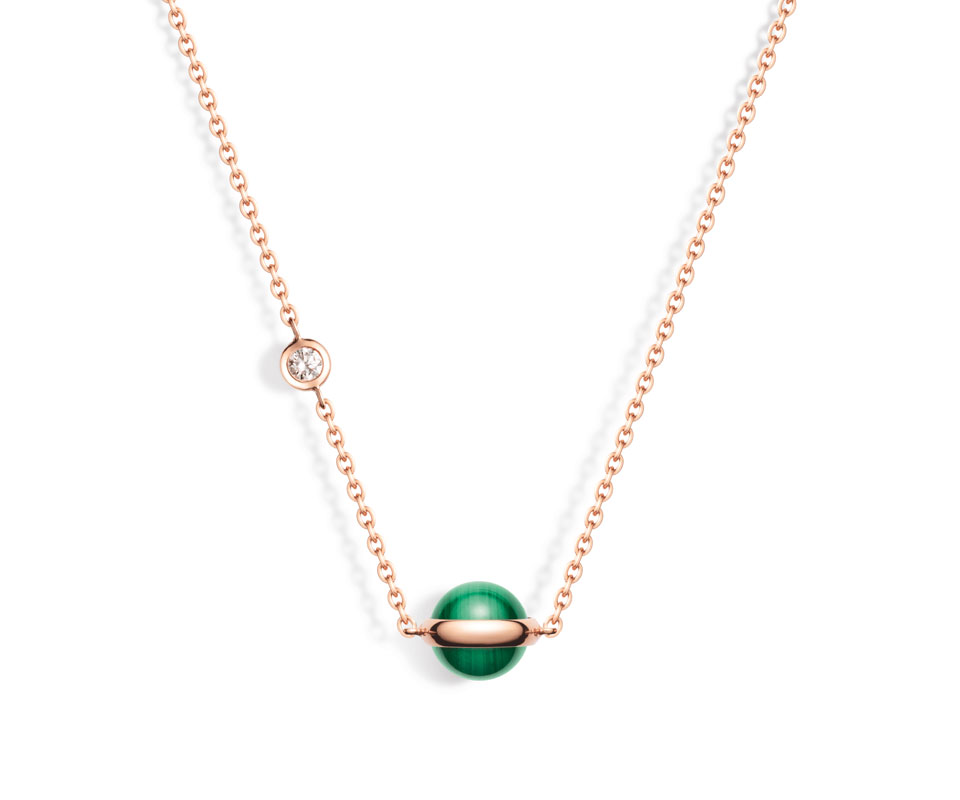 ---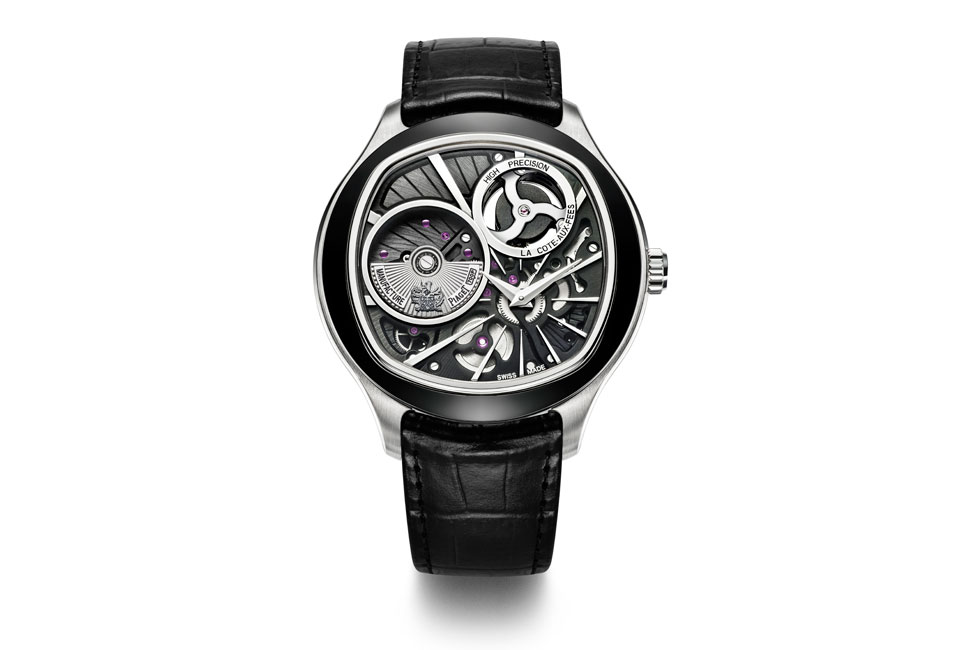 Fascinating
Emperador coussin XL 700 P
In platinum and white gold, the Emperador Coussin XL 700 P reveals the special mechanical details of its automatic movement : a high-frequency generator instead of the traditional escapement (G0A41041 – € 79,000).
Extra flat
Altiplano rose gold 40 mm
The 40-mm Piaget Altiplano in rose gold owes its inimitable elegance to the flattest automatic calibre in the world (G0A38131 – € 24,500).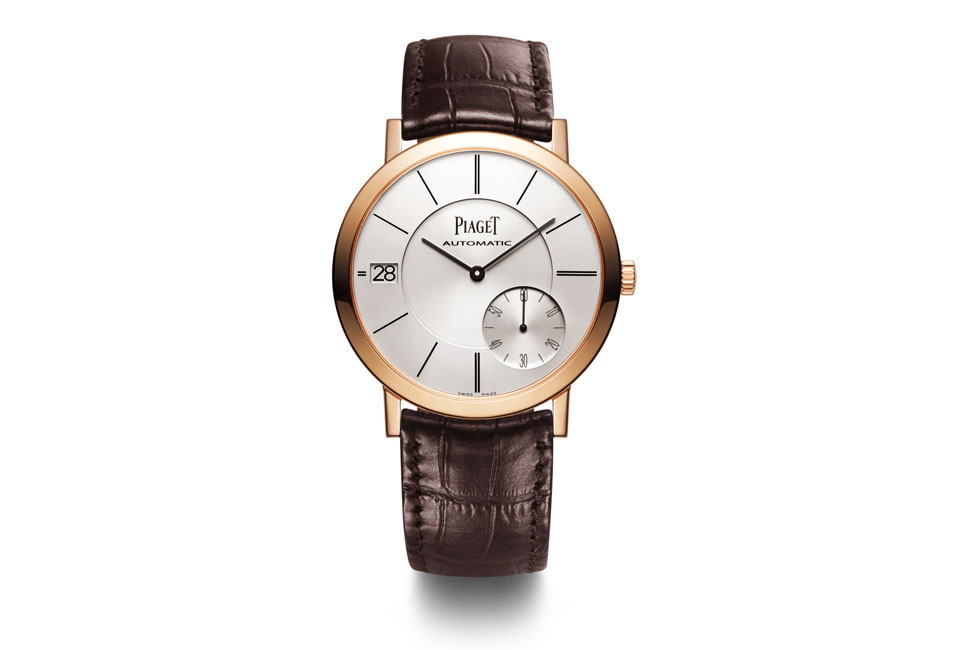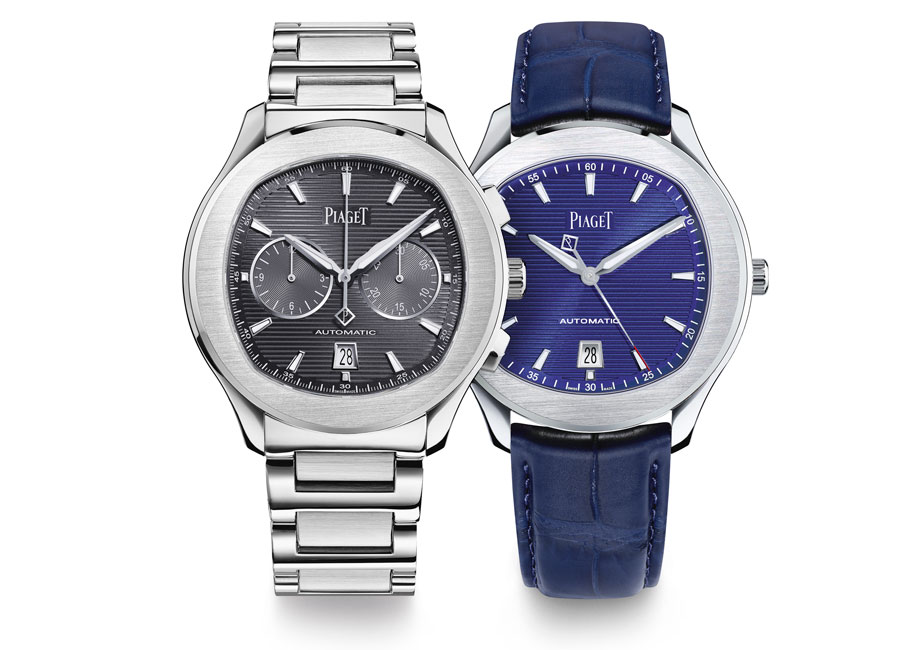 New generation
Polo S 42 mm
Cushion dial, round stainless steel case: the Piaget Polo S 42 mm defies conventions and is thus the perfect personification of the Piaget DNA. Under its blue or slate grey dial is a specially created Manufacture automatic movement. Hour, minute, second version (G0A43001 – € 8,900) or full chronograph (G0A42005 – € 14,700).
Delicate
Limelight Gala 32 mm
Like a priceless jewel, the Piaget Limelight Gala 32 mm is radiant with diamonds and rose gold – from the case to the hand-woven Milanese mesh wrist strap. Piaget quartz movement (G0A41213 – € 38,800).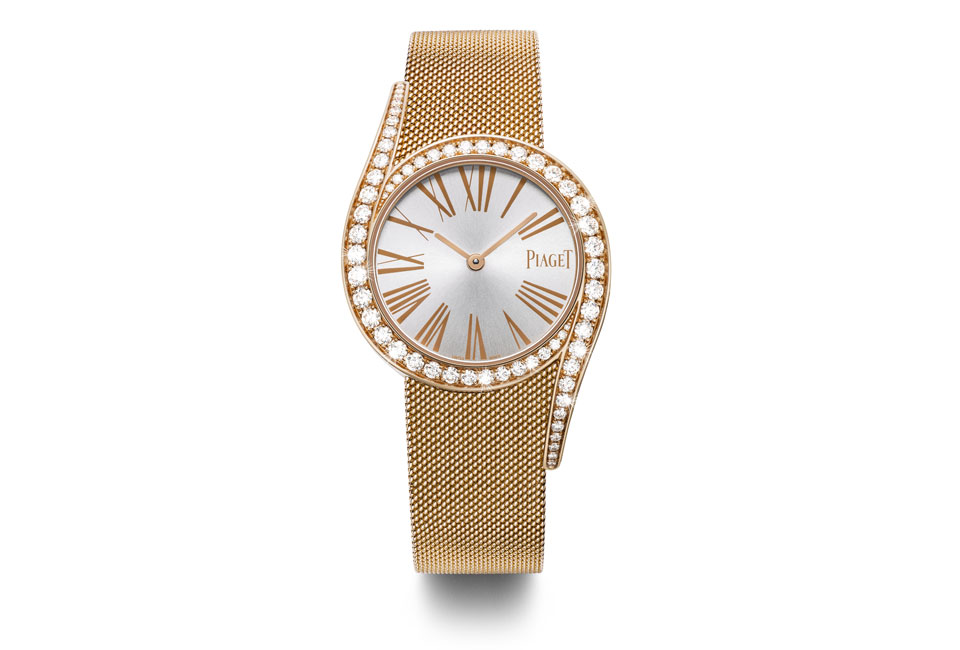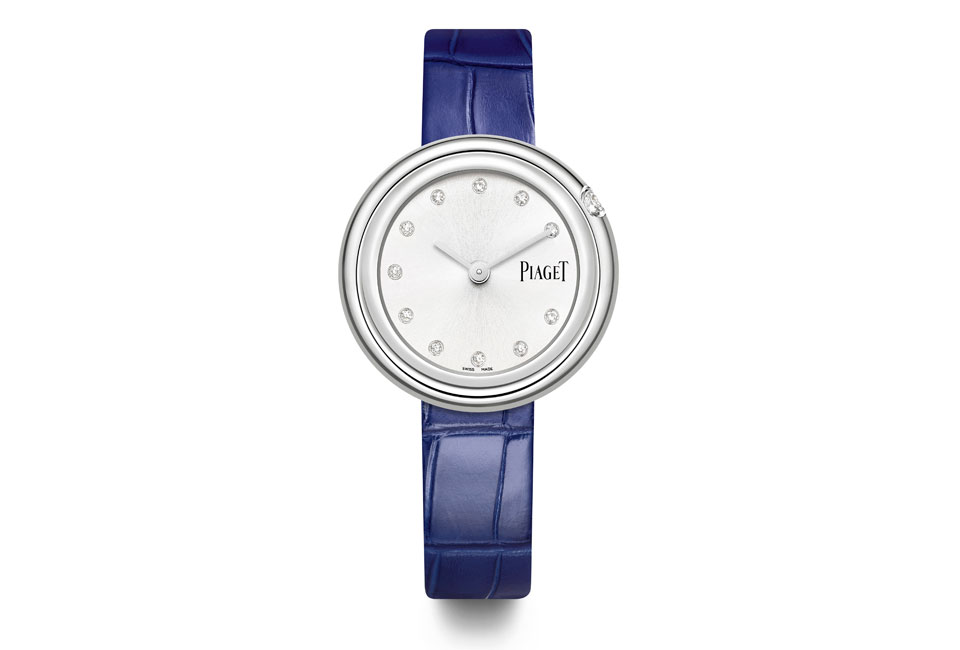 Wonderful
Possession 34 mm
The iconic Possession look is also present in the 34-mm watch in stainless steel and diamond index. The signature ring is reincarnated in the bezel inset with a diamond. Wrist strap in alligator blue, Piaget quartz movement (G0A43090 – € 4,200).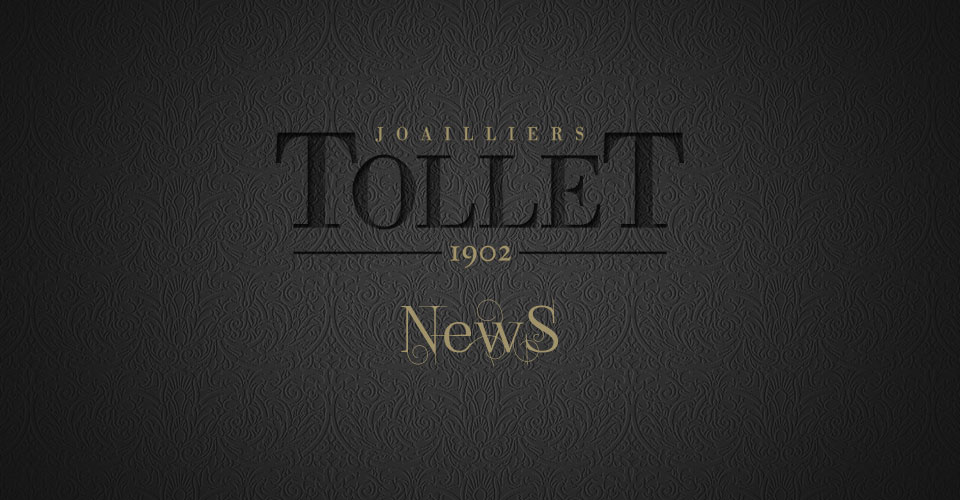 STAY UP-TO-DATE
Be the first to receive the latest news about TOLLET.
When you tick the box above, you accept that the email address extracted from this form will be used and processed according to our data protection policy [ https://www.tollet.com/en/privacy-policy/ ], to enable you to receive the latest news from Tollet. We will NEVER pass on your personal information to third parties for commercial ends.