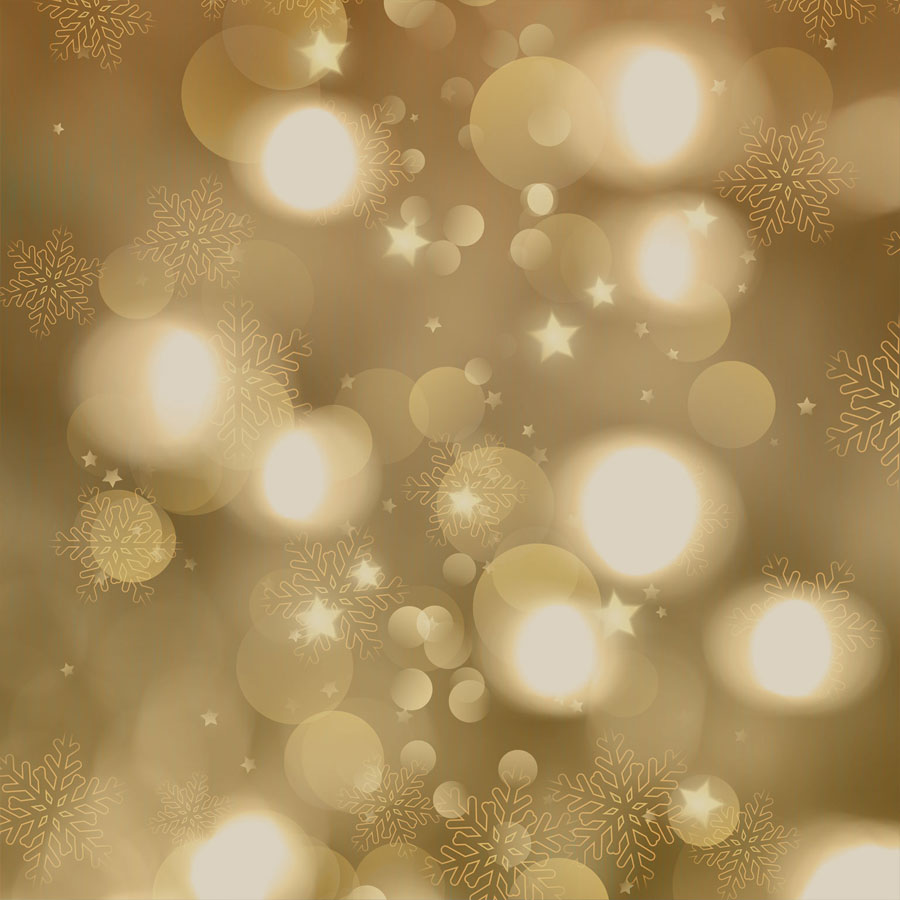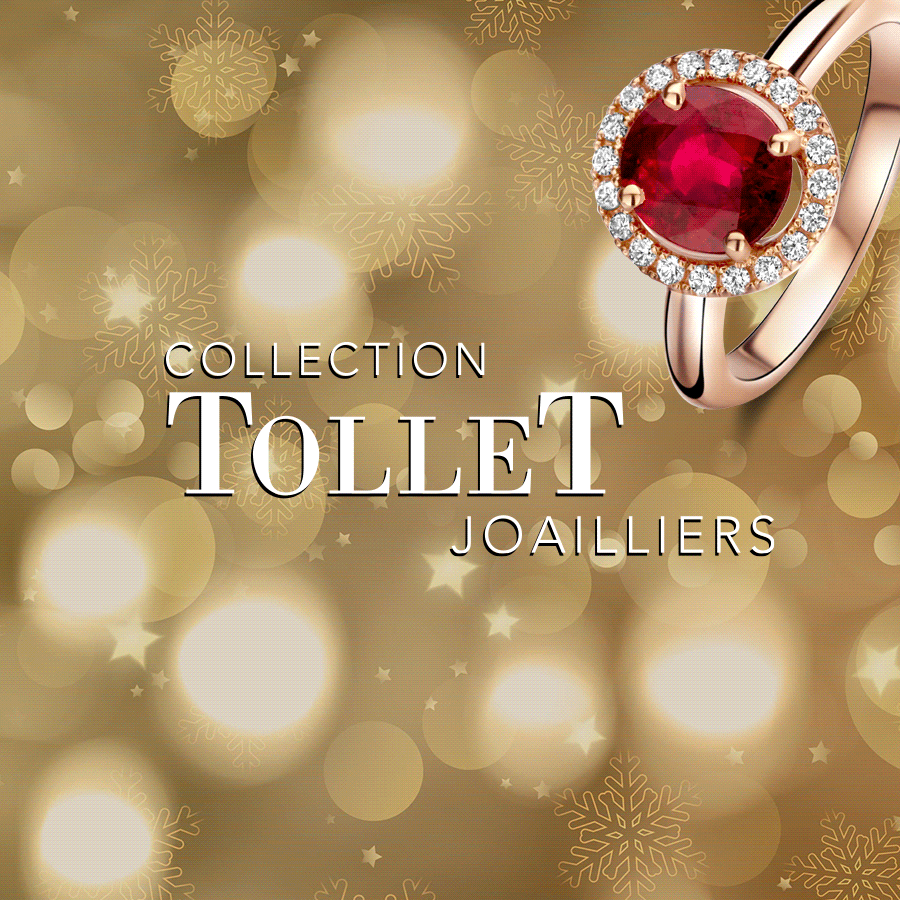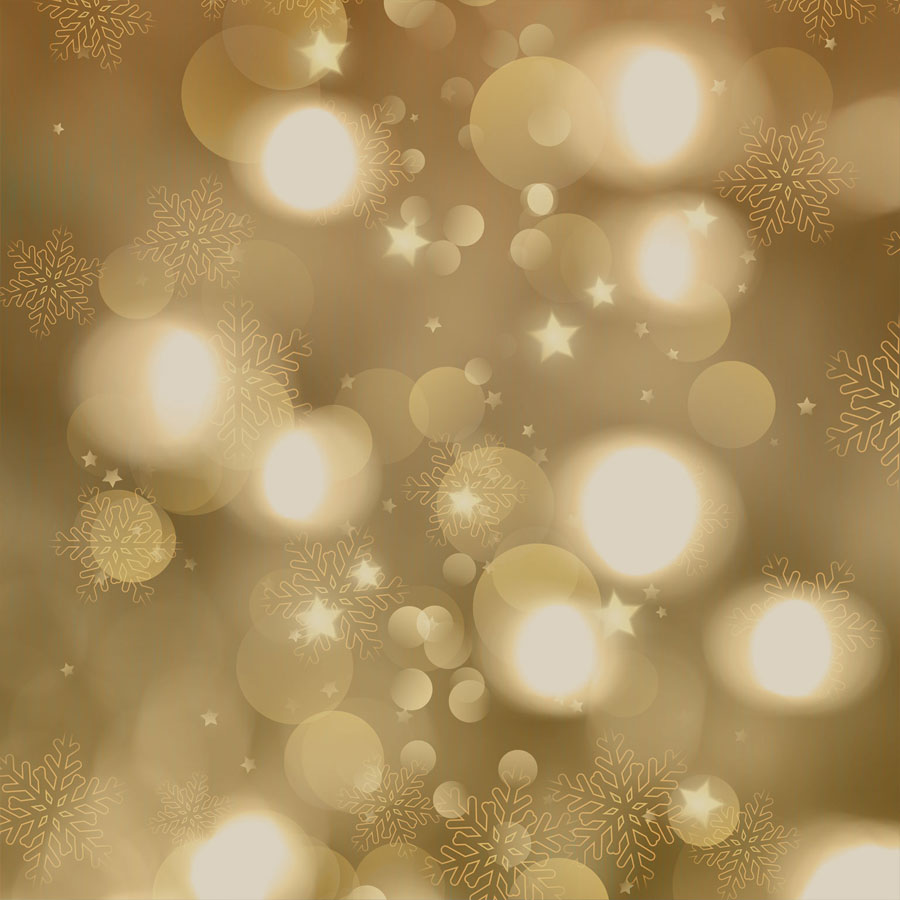 18 carats of pure enchantment!
The magic of Christmastime is always a celebrated in splendour. So, why not with sparkling carats? Gold, diamonds and precious stones offer up sparks of delight which last well beyond midnight!
That's why we're inviting you to discover the most beautiful creations in our "Tollet Joailliers" Haute Joaillerie (luxury jewellery) collection.
One of them will be bound to light up the eyes and heart of the person you cherish.
Does she love diamonds?
She'll adore these!
Diamond jewellery pieces are jewels of light that are impossible to eclipse.
Here are some 4C (Clarity, Colour, Carat, Cut) gifts which are just perfect for dazzling the writers of those Christmas wish-lists.
Regal
• White gold ring in which a 1.20-carat diamond solitaire reigns over three rows of baguette-cut and brilliant-cut diamonds (1.05 carats): 24,900 €.
• Exceptional 1.51-carat brilliant-cut diamond solitaire shown off by the baguette-cut diamonds of a white gold ring: 35,950 €.
• The crown jewel of a 1.72-carat diamond solitaire, the simplicity of a ring semi-set with brilliant-cut diamonds: 37,400 €.
Drops of luxury 
• Ethereal pendant in white gold set with 0.61-carat diamonds: 2,200 €.
• Earrings with flowing lines of white gold set with diamonds, making a total of 1.20 carats: 4,990 €. 
Does she dream of precious stones?
Make her dream come true!
Their intense and deep colours embody the jewellery dream as we imagine it.
A classic and timeless style magnifies their mineral panache tenfold.
Is she your golden girl?
Tell her …
Warm, elegant and sunny even in winter: yellow gold is making a big comeback.
On trend again, it comes in generously curved jewellery pieces which capture the light and draw people's gaze.
Does she live her life in technicolour?
Match her energy!
Multi-tonal temptations
The "Rainbow" bracelet in rose gold is a feat of Haute Joaillerie (luxury jewellery-making).
It displays all the hues of multicoloured sapphires that exist in nature!
Its electrifying palette of 7.49 carats is highlighted with diamonds amounting to 1.29 carats: 8,130 €.
The prices indicated may change since the publication of this newsletter.
---
STAY UP-TO-DATE.
Be the first to receive the latest news about TOLLET.
When you tick the box above, you accept that the email address extracted from this form will be used and processed according to our data protection policy [ https://www.tollet.com/en/privacy-policy/ ], to enable you to receive the latest news from Tollet. We will NEVER pass on your personal information to third parties for commercial ends.