'Confidence' by Tollet :
diamonds speak volumes.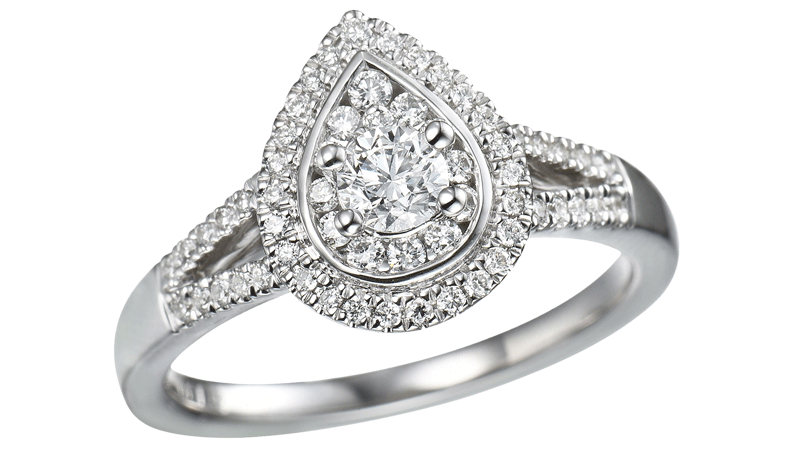 Lustre, light, refinement :
the 'Confidence' jewellery collection is inspired by all that diamonds have to say to us.
It sets free their precious whispers in rings, solitaires, earrings, bracelets and pendants.
Each piece of jewellery confesses brilliantly to accessibility and refinement in soft murmurs of 18-carat gold…
A collection created to shine in daylight and thought out to sparkle elegantly in the evening.
Ultra-feminine, charmingly classic, highly alluring… in complete confidence, of course!
Solitaire ring in which yellow gold and white gold are superimposed: 1,890 €.
White gold with pavé-set diamonds and smooth yellow gold intertwine around a central diamond encircled with brilliants: 1,490 €.
Two 'solitaires' accompanied by diamonds.
They are distinguished by their different  settings: one straight (1,100 €), the other round (2,150 €).
A beautiful central diamond always has a flair for surrounding itself tastefully … 
… with two diamonds on either side: 2,390 €
… with a duo of diamonds and a shank set with diamonds: 3,200 €
… with a pair of diamonds and their retinue: a row of diamonds set between two gold fillets: 2,390 €.
Gold circle pendant set with seven diamonds: 950 €.
The most glittering star is reborn in the 'full diamonds' micropavé setting of this pendant: 875 €.
Bangle set with a rivière of diamonds: 3,150 € 
Ultra-fashionable earrings light up!
Creole hoop earrings with half-pavé brilliants: 790 €, Creole hoop earrings with pavé-set diamonds between two fine gold rails: 2,600 €.
STAY UP-TO-DATE.
Be the first to receive the latest news about TOLLET.
When you tick the box above, you accept that the email address extracted from this form will be used and processed according to our data protection policy [ https://www.tollet.com/en/privacy-policy/ ], to enable you to receive the latest news from Tollet. We will NEVER pass on your personal information to third parties for commercial ends.