Tollet, dedicated to watchmaking and jewellery
Visit us soon in our watch and jewellery boutiques in Brussels centre, Woluwe and Waterloo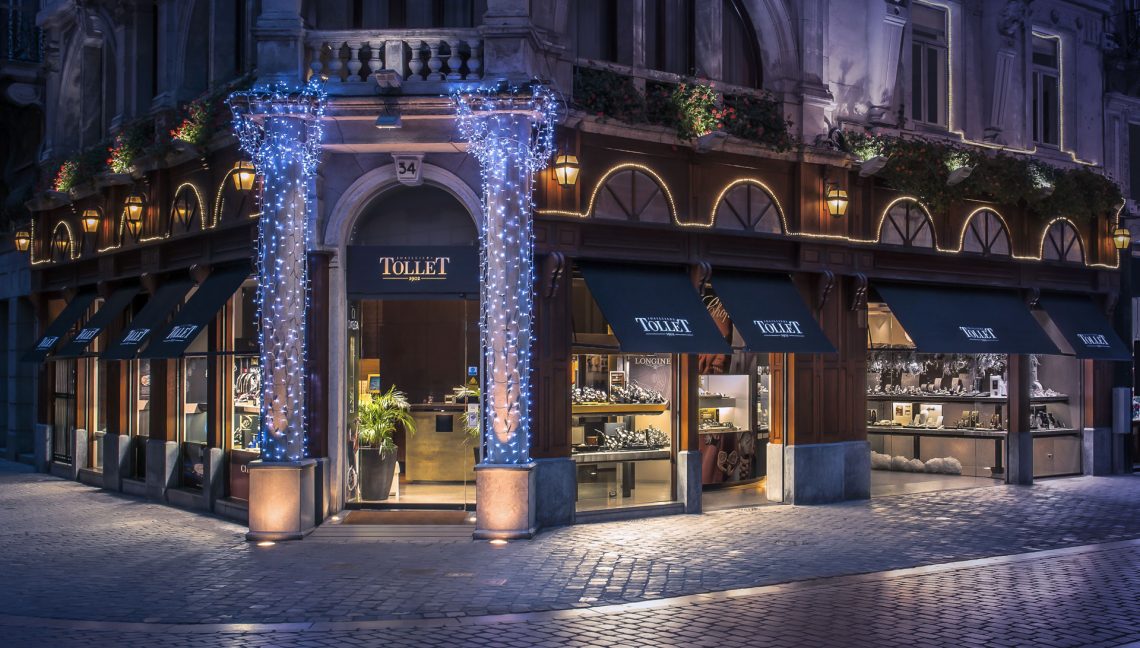 Professionalism, a serious approach, informed respect for tradition, a warm and friendly welcome and personalised advice: these are the values that form the everyday workings and facets of our boutiques all of which are dedicated in equal measure to watchmaking and jewellery.
The 100% family-run business was founded in 1902 creating momentum and enhancing an already keen dynamism that has been present through the generations. Four key values that have earned Tollet its outstanding reputation: Service, Attentiveness, Availability, Expertise. At Tollet we accompany, reassure and instil a sense of loyalty among all our customers as soon as they cross the threshold of our boutiques. But there is another aspect that is equally important here and that is choice. A choice of precision when it comes to watches, and a choice of luminosity when it comes to jewellery.
The professionalism of our jewellers
It is a passion, a pleasure for us to offer our customers an array of rings, necklaces, bracelets, earrings and of course classic or contemporary engagement and wedding rings. Whether they are for offering as a gift, or simply an object to reflect a sentiment, the rule of our company is that our collections should have something to meet the most modest and the most exuberant desires.
The commitment of our watchmakers
Here at Tollet, we offer a service that is rare today as all our boutiques have an integrated watchmaking workshop. The experienced teams, guided by a master watchmaker, provide the full range of watchmaking services and an ultra-professional after-sales service. This is a major argument when it comes to acquiring a beautiful high-end watch that has long been the object of dreams from our selection of the great Swiss brands!
When purchasing a watch one wants to be able to rely on the quality of the mechanisms, but advice is also of great importance. And these aspects are particularly relevant when it comes to special occasions such as birthdays, engagements, weddings, special private gifts or professional gifts offered by a company. This is why quality and confidence form the maxim that we apply today at Tollet.
Tollet Waterloo
177 chée de Bruxelles
1410 Waterloo
+32 2 354 24 65
Mon-Sat 10 am – 6 pm
Tollet 36

36 rue des Fripiers
1000 Brussels
+32 2 218 11 93
Mon-Sat 10 am – 6 pm
Tollet Woluwe

The W Shopping
1200 Brussels
+32 2 762 35 47
Mon-Sat 10 am – 6 pm