An iconic watch initially created
in 1985.
The flagship watch that loves the light, stands firm in its excess and asserts its strength of character. Discover the new Pasha De Cartier.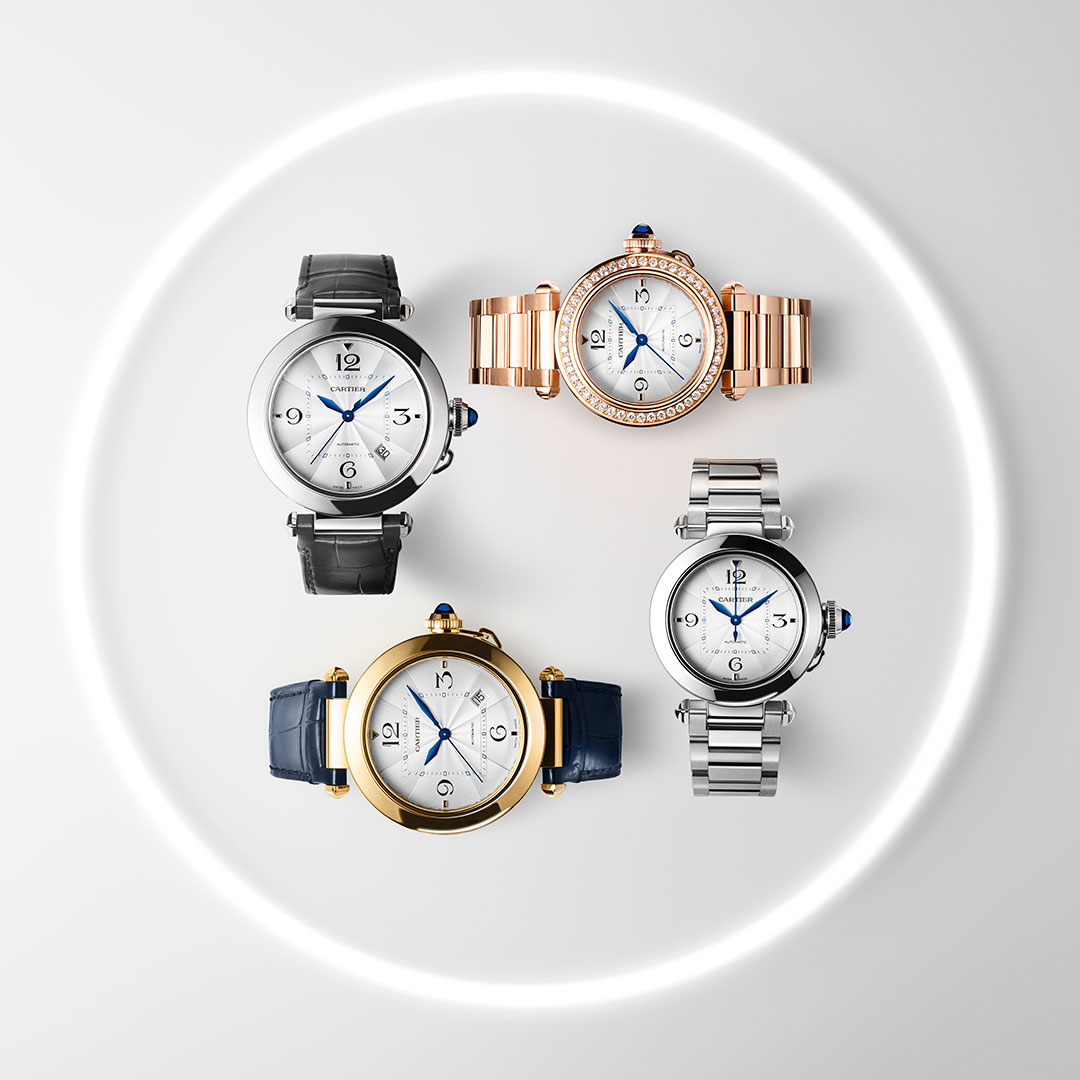 A design that dares to contrast through the choice of an ambitious graphic signature:
On the one hand, a square that fits into a circle—a square for the filigree "rail-track", a circle for the shape of the dial. On the other, four ultra-present, oversized Arabic numerals.
An extraordinary design, a unique format, a watch made entirely at the Cartier Manufacture in La Chaux-de-Fonds.
An extroverted watch with which anything goes and which breaks free from the classic watchmaking framework. With style, strength of character and energy, the Pasha De Cartier watch has always spoken to those who see bigger.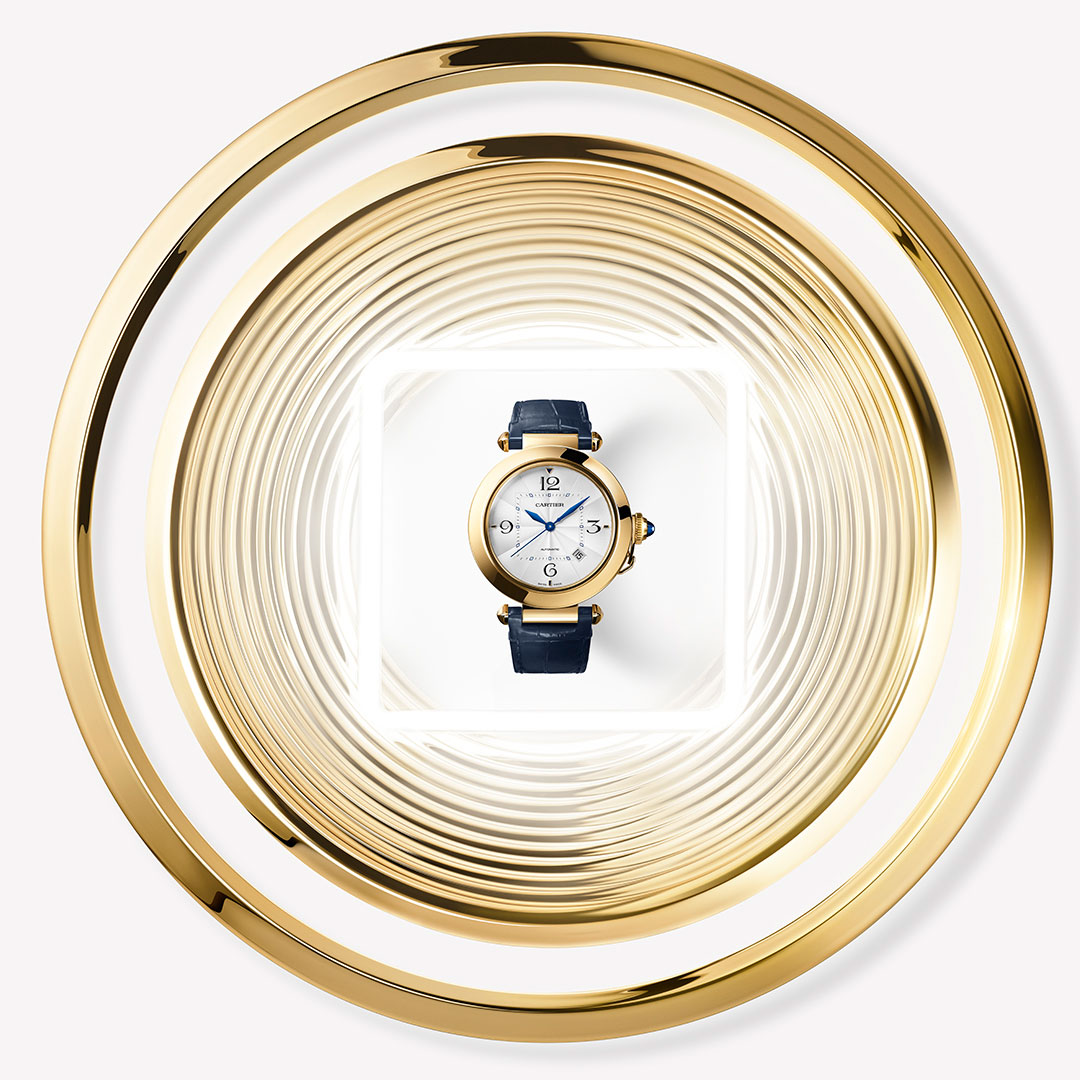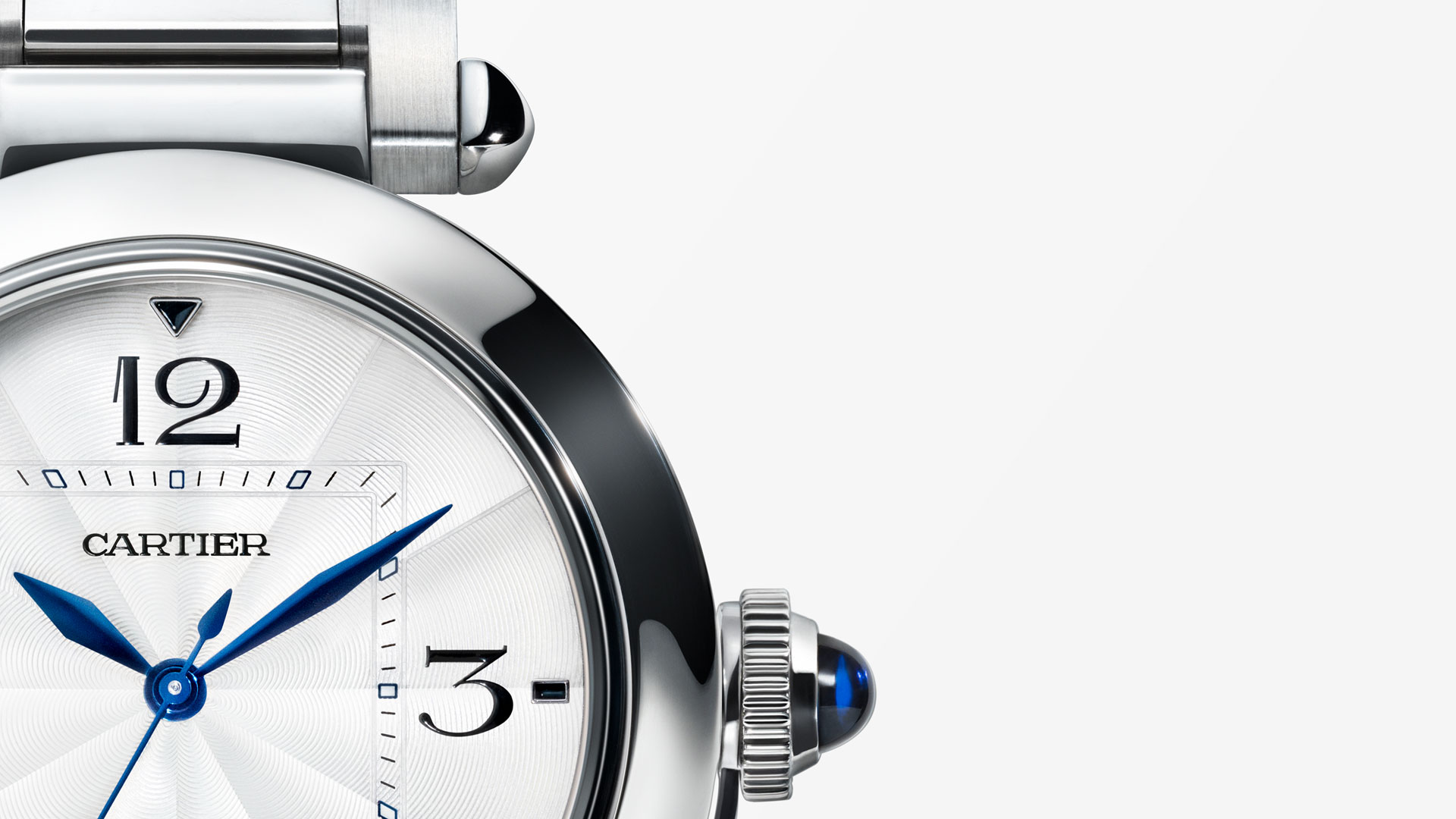 The powerful design of the Pasha De Cartier watch asserts its strength of character.
Through clous de Paris, Arabic numerals and a chained crown, the codes of the Pasha watch amplify the watch's presence, leaving their mark and making it unique.
#PashaDeCartier
#MakeYourOwnPath #GenerationPasha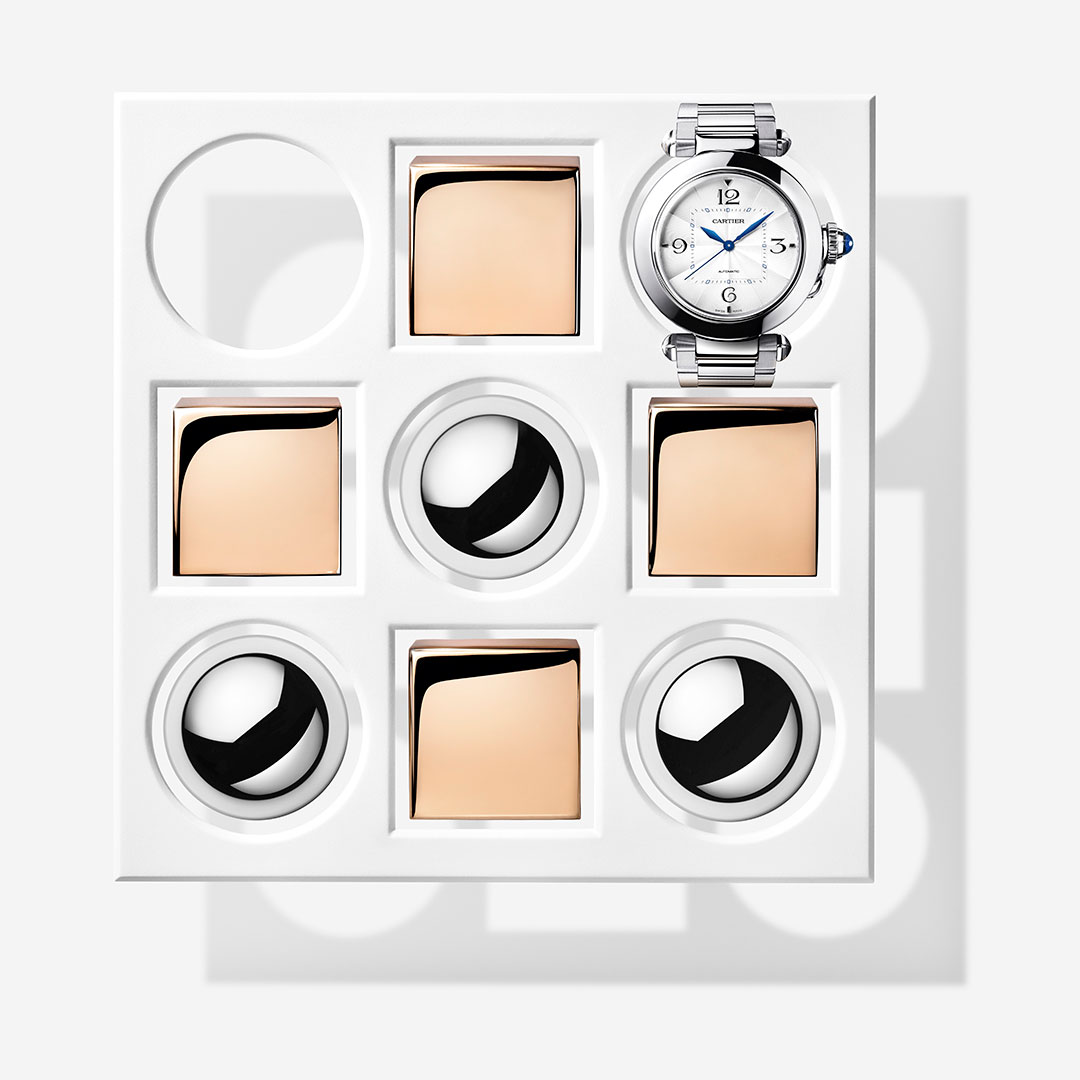 STAY UP-TO-DATE.
Be the first to receive the latest news about TOLLET.
When you tick the box above, you accept that the email address extracted from this form will be used and processed according to our data protection policy [ https://www.tollet.com/en/privacy-policy/ ], to enable you to receive the latest news from Tollet. We will NEVER pass on your personal information to third parties for commercial ends.